Activate ToolStack
Add your own custom back-end to the SiteManager platform and link to other relevant tools for your clients.
What is SiteManager ToolStack?
As an agency you often handover different connected apps to your end-client. An example would be a website with a Mailchimp form. Sometimes you even code custom back-end if there is no perfect tool available.
Toolstack enables you to seamlessly integrate these tools to the SiteManager CMS. Your client has easy acces to these tools from one central place.
Activate
To activate Toolstack for your project you need to login and go to the Code environment.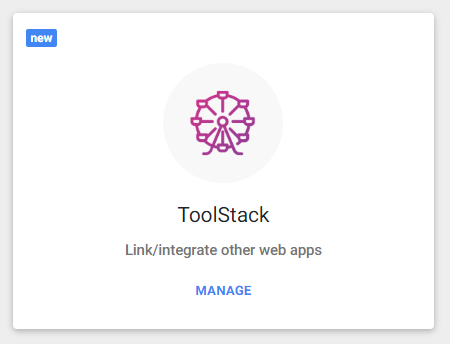 Click Manage to open the ToolStack window.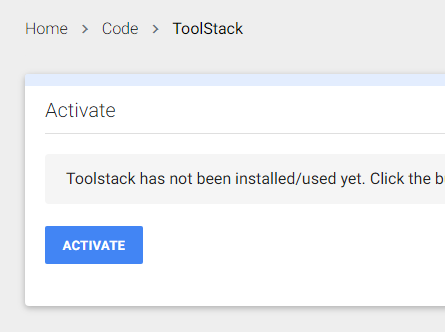 Click Activate.
The page will reload and you will now be able to change the settings and add apps to ToolStack.
You can add links to other apps and links to your web apps on another server