How to install the ecwid integration in SiteManager.
In this article
Activate the Ecommerce integration in your project
To add Ecommerce features to your project go to the project settings page and click Premium modules & integrations. Inside Integrations click Activate Ecommerce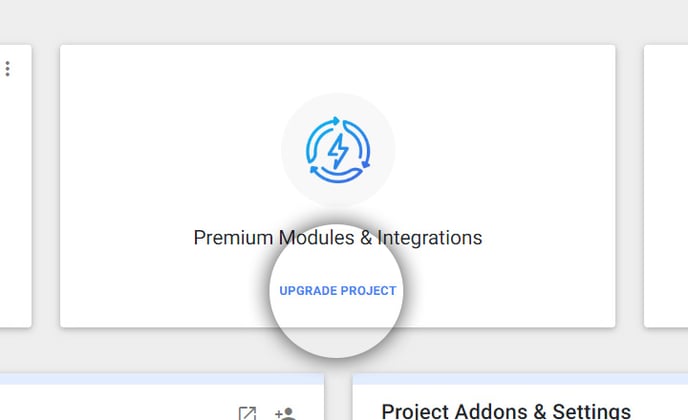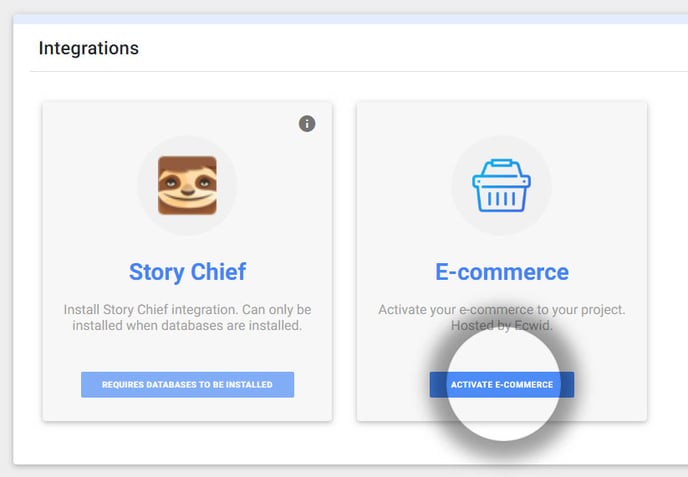 Depending on the needs for your project choose the subscription of Ecommerce you want to add. There are 5 options that you can choose from. If you already have an existing store ID it's possible to connect it with your project on the right side.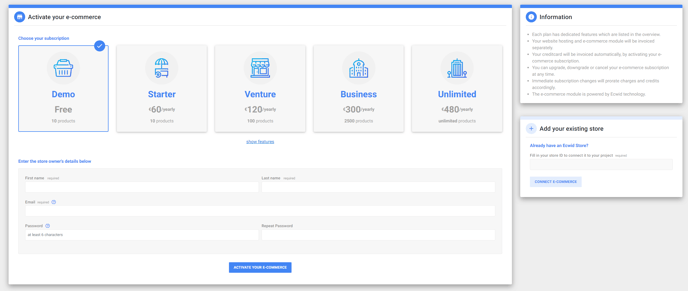 Add Ecommerce components
Every account has a component list. These components are building blocks that are used to visualize content and tell the digital story in a fun way. Some components are available for everybody, others are custom made. In every project a blue plus icon is shown with a button Add Element. When you click it a list will open.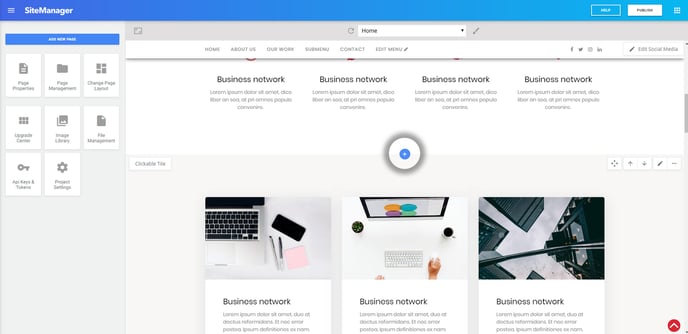 In the list a new component appeared named Store products after installing the Ecommerce module. Add this component to your page. After adding a column in the component you can start building your shop by adding elements.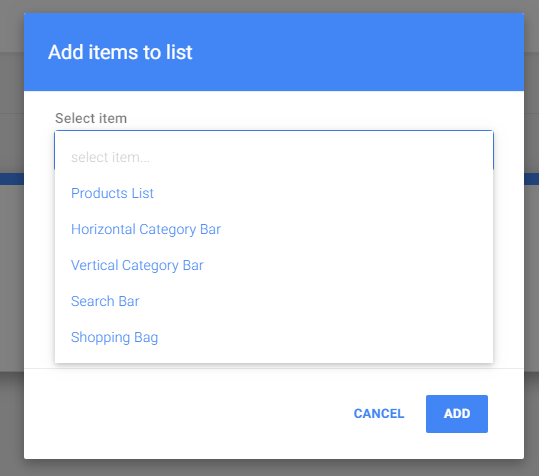 Product list will render your store
Horizontal Category Bar will render your Categories in a horizontal bar
Vertical Category Bar will render your Categories in a vertical bar
Search Bar will make it possible to search through all products in your shop
Shopping Bag

will add a store icon to checkout
Design your store
Go to the page where your store is located and click on the pencil next to your page name in the top of your screen, this will bring you to the design application on the page your located.

From here on you're able to change the style and functionalities of the store, have a look at all the options in your own project by clicking the pencil or cog icon.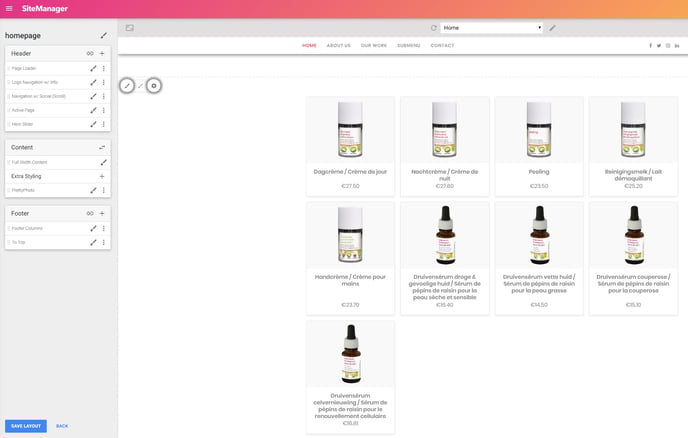 Video (end 2018)
In this video we cover all the steps on how to install the Ecwid integration again however you'll see some steps are slightly different in our platform today.