Meta Tags
To optimize your page for SEO it's important to add meta tags to your pages. SEO optimization features can be added to your project from the upgrade store.
Upgrade Store
Click the menu button on the top bar and navigate to Upgrade Center. Go to SEO and Analytics section and click manage.

Click add to site for SEO module.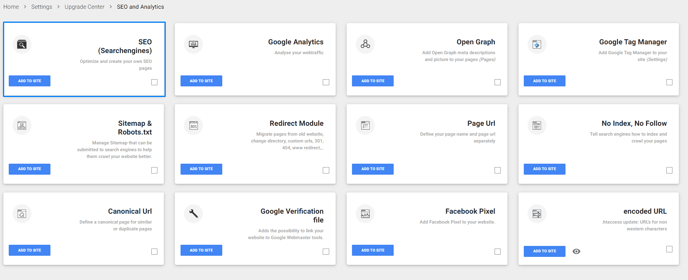 SEO meta tag settings
Click the menu button in the top bar and navigate to Website Settings. Then click SEO settings.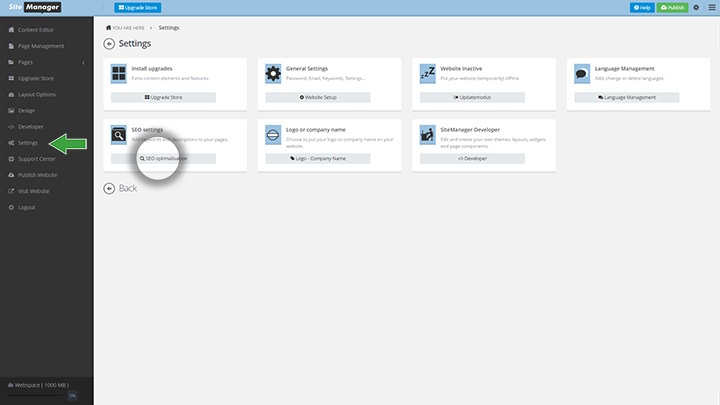 Here you will find all web pages in the project. You can edit title and description meta tags for all languages. Click save to update all pages at once.

Page Management
It's also possible to edit the meta tags for a specific page only. Go to page management via the menu.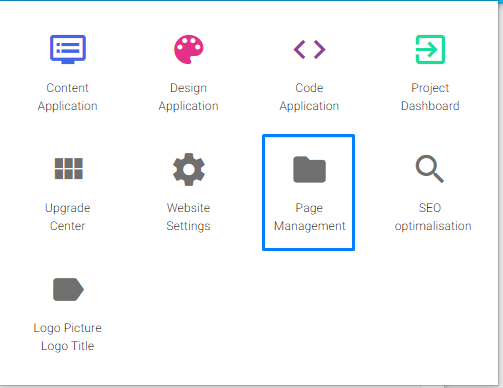 Click the page settings button next to the page you want to change the meta tags for.

You will notice that the meta tags: title and description are also available here. Click save.

Do not forget to publish your website when you have updated the meta tags for a web page.