Pick General Style
The general style is a list of design elements that are styled on the highest level and are not directly linked to a page or layout component. ex: when you change the styling of the h1 element all h1 elements will be updated for the entire website. (Unless you overwrite the h1 styling on component level).
When you picked the start from scratch option you already had to choose a general style during setup.
When you started from a theme or layout the style of this theme or layout will be already installed.
You can overwrite this style by changing to another style from the general style library.

Click the New to change to another library general style. You can preview the style by clicking the eye button. Clickinstallto overwrite the current general style.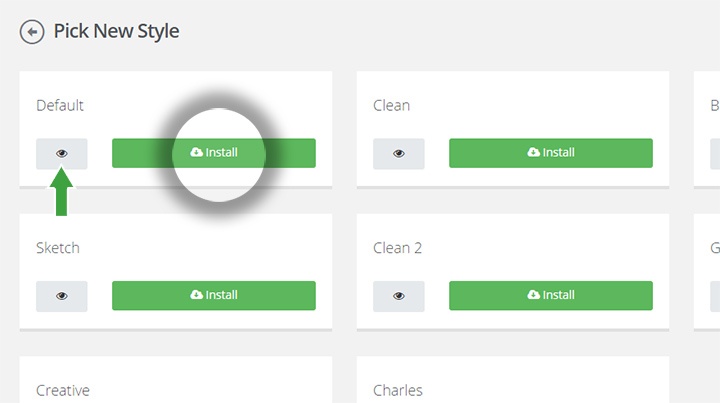 Do not forget to click the publish button on the design home page next to the new button when you have installed a new general style.
You can change every aspect of the general style! This will happen when we have at least one layout with content created (see step 4). The general style library only gives you a head-start to create your own unique style for your website.
Read more here: http://knowledge.sitemanager.io/sitemanager-design/overview/website-style