How to enable inline editing for images and content?
As a creator you can easily enable / disable inline editing for page components. This way you can build the most desired content experience for your end-clients. 

If you want to enable inline editing for content or images, watch the video above or follow the steps below.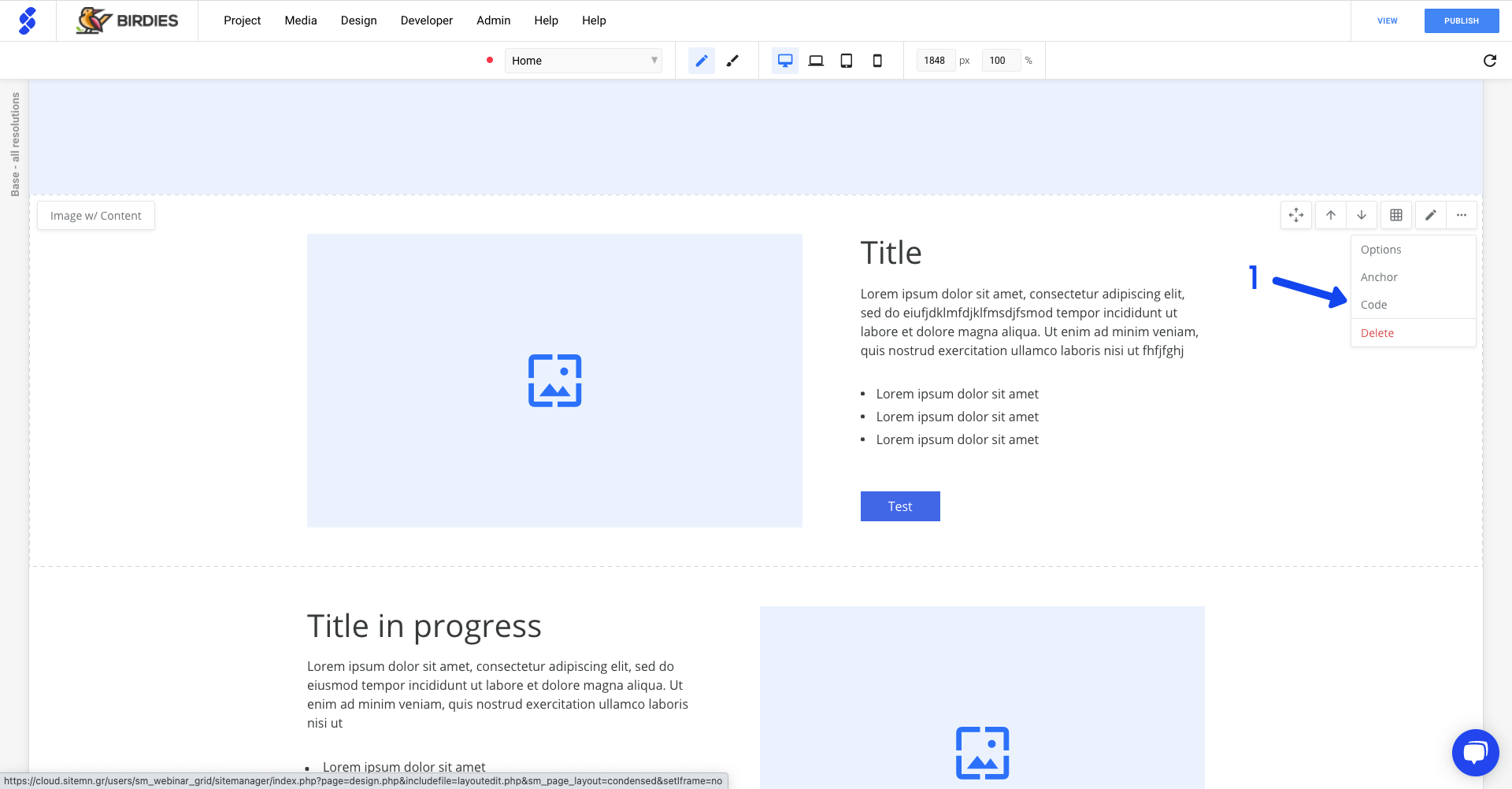 1. Navigate to the section on your page. Click on the more options icon and select code.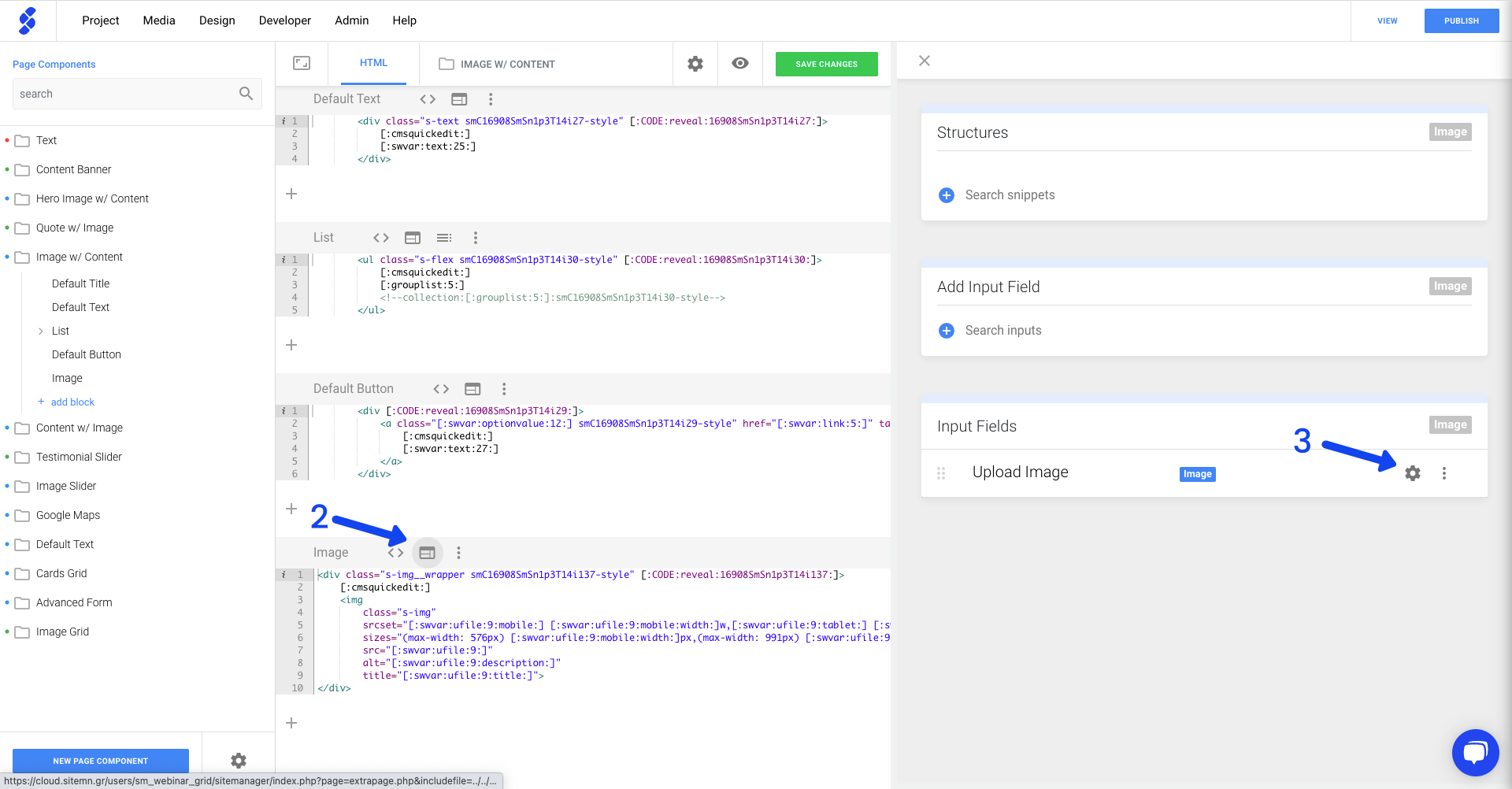 In the code view your see the code-snippets of this reusable component.
2. Navigate to image and click the CMS properties icon.
3. Navigate in de side panel to input fields. Click on the gear icon to edit input settings.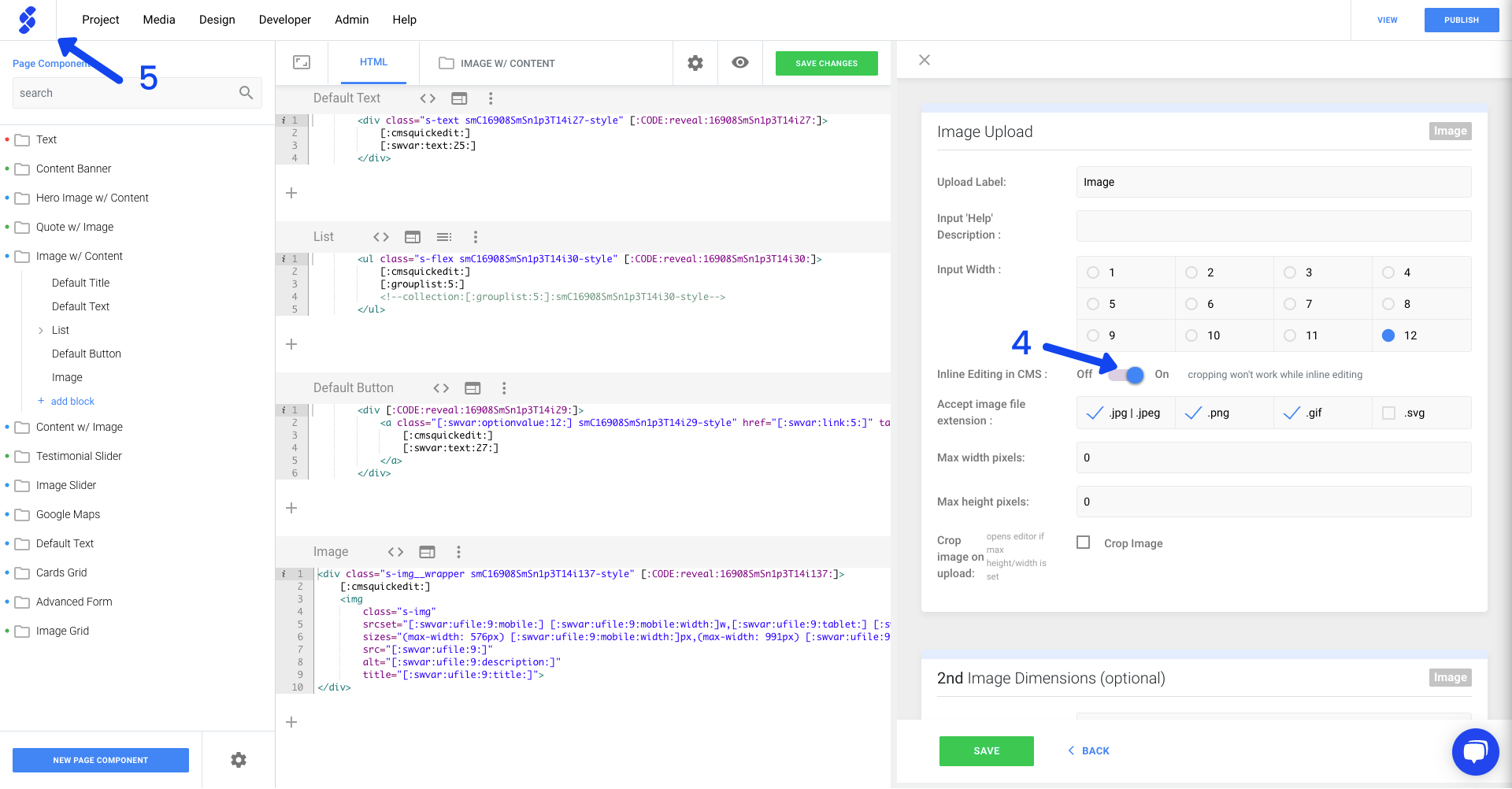 4. Turn on the switch to activate inline editing in CMS
5. Navigate back to content view by clicking the SiteManager logo