Premium Modules & Integrations
Installing premium modules & integrations
Want to add extra functionality to your project? Let's check out our modules & integrations!
In every project, various modules & integrations can be added. These can be found in the General Settings of the Project Dashboard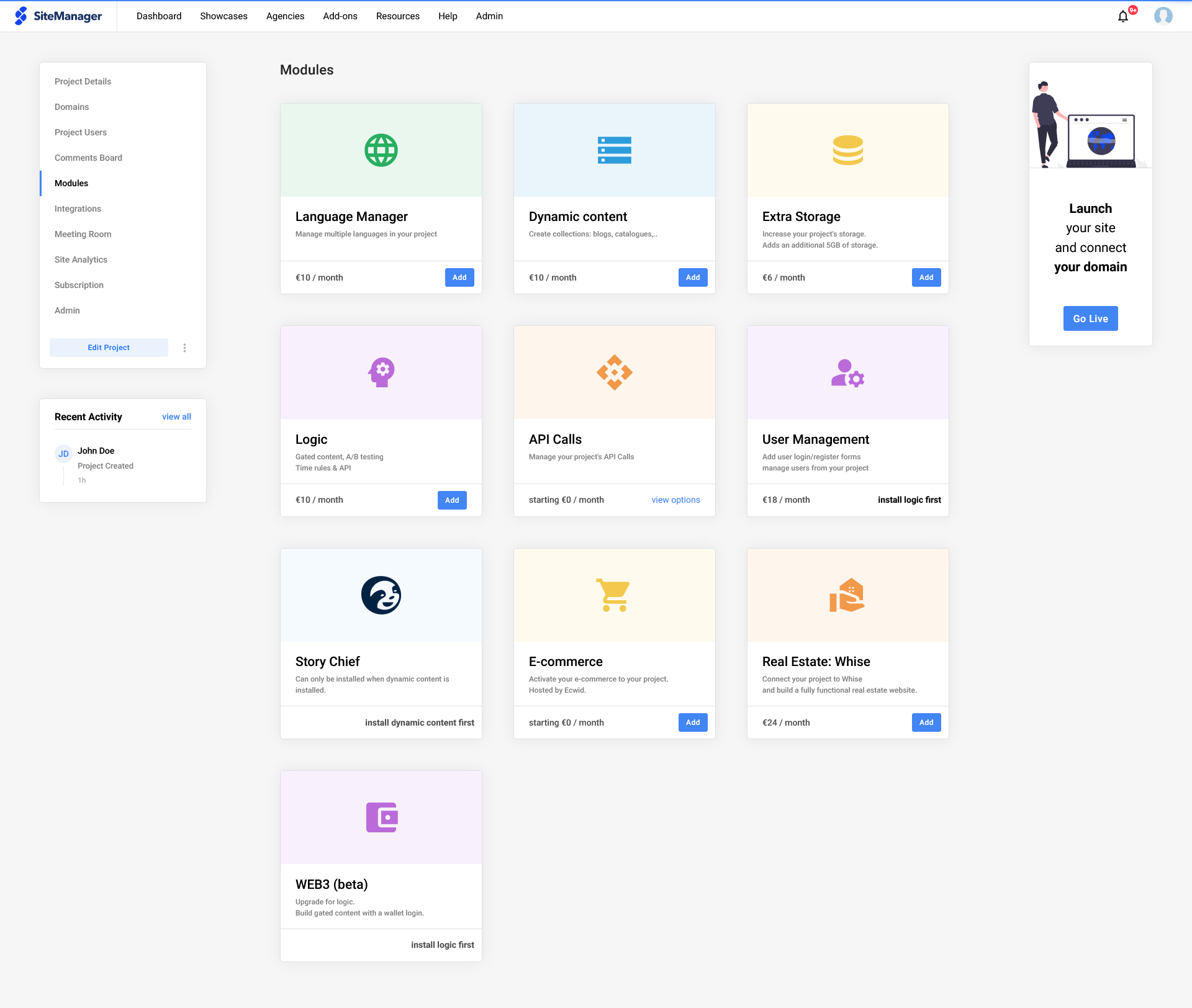 Modules
(1) Language Manager: Add multiple languages to your project
(2) Dynamic Content: Making collections for blogs, products, news ...
(3) Extra storage: Add another 5 GB of storage
(4) Logic Gated content, A/B testing, Time rules & API
(5) API-calls
(6) User Management
(7) Story Chief
(9) Real estate (Whise)
(10) Web3: Build gated content with a wallet login
Integrations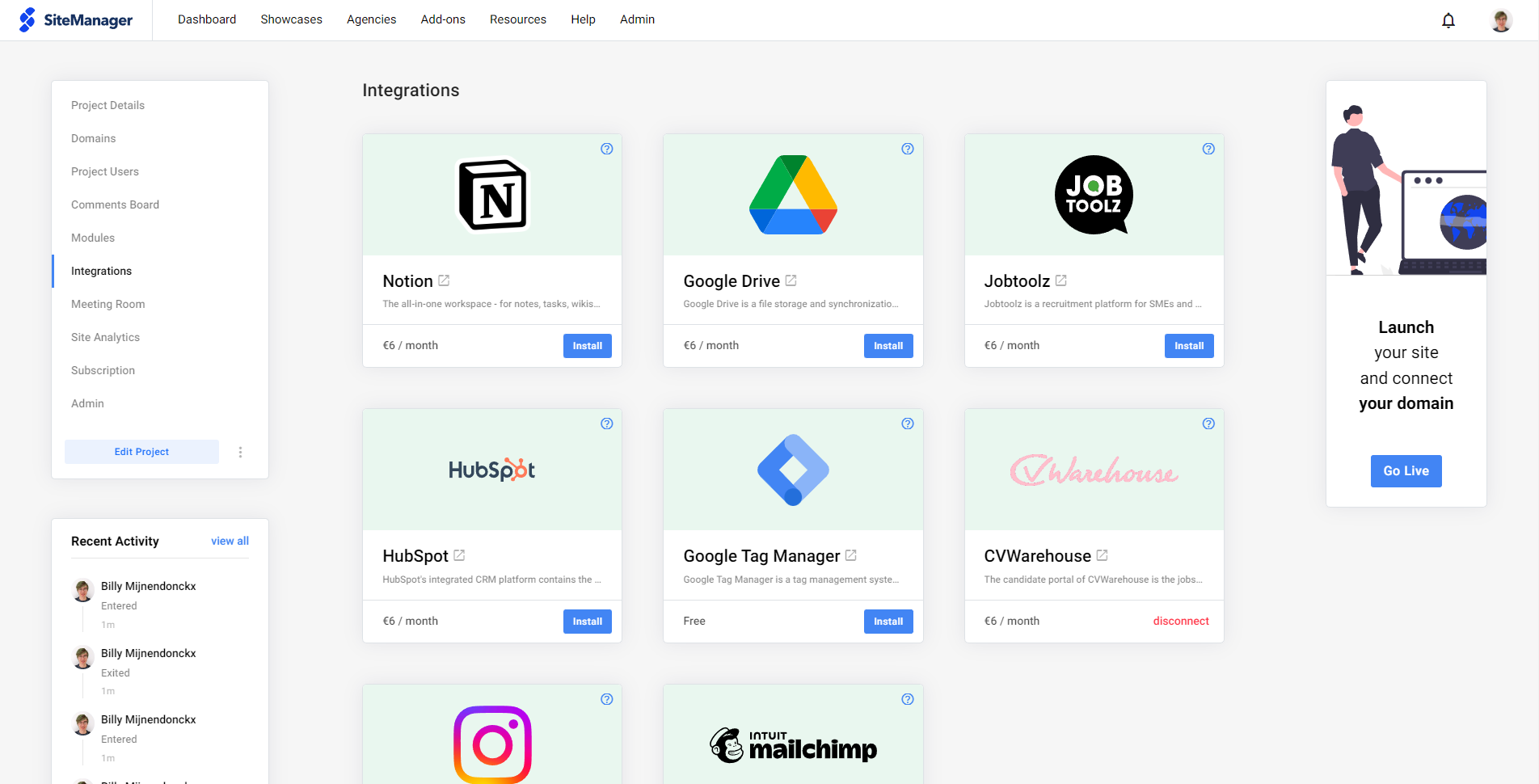 (1) Notion
(2) Google Drive
(3) Jobtoolz
(4) HubSpot
(6) CVWarehouse
(7) Instagram
(8) Mailchimp
Giving Integration access to your team member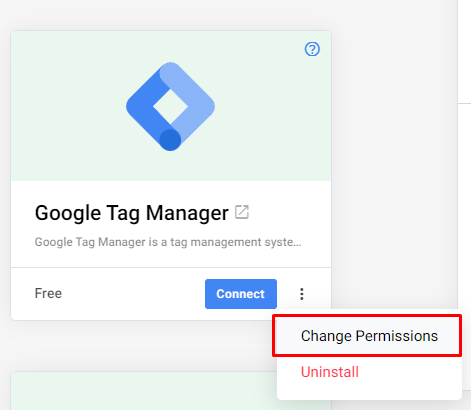 When your client needs to enter their credentials, you can give them access on a per-member basis. This can be done after installing the integration of choice.
Next to the connect button is a small settings menu with the option to Change Permissions.
This will open a pop-up with all the project members and their access. (see image below)