Premium Modules & Integrations
Installing premium modules & integrations
Click 'upgrade project' in your Project Dashboard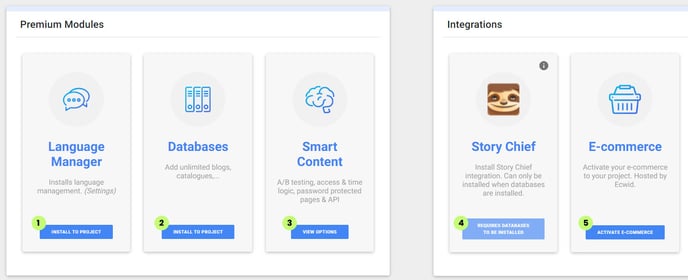 Premium Modules
When you add premium modules to your project the hosting cost will be 15€/month instead of 10€/month for this project depending on your current account plan. It doesn't matter if you add one or all premium modules.
(1) Add languages to your project
(2) Add Databases to your project: Add unlimited blogs, catalogues,...
(3) Add Smart Content to your project: A/B testing, access & time logic, password protected pages & API
Integrations
(4) Add Story Chief to your project (Databases Module (2) is required for this)
(5) Install Ecwid Ecommerce Integration