Adjust sidebar
Page lay-outs with a sidebar enable the users to quickly navigate to other pages on your website. Besides the menu bar it is a second navigation tool to further optimize the user friendliness.
Every page lay-out will be built in the exact same way, so that everything has to be set only once.
Add item
In a lay-out with sidebar, you'll always have the Edit Sidebar button

By clicking this button you can add different elements. The most common items are: title, link, button, image, plugin, text & whitespacing.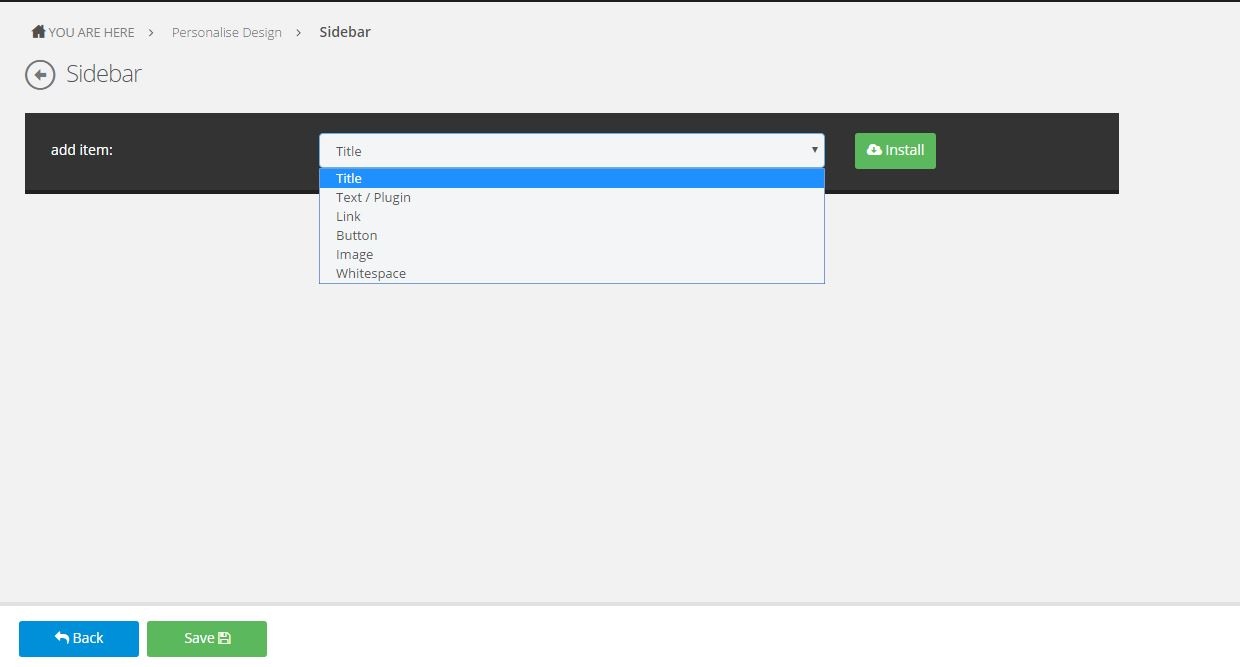 Visualization of elements and setting exclusive pages.
Every element is being visualized on the website in the exact same order as added in the Edit Sidebar section. Afterwards items can easily be replaced by using the two arrows next to it. Deleting items is being done with the red cross.
An extra functionality is that items can be assigned to one specific page with sidebar lay-out. For example, you can add contact info that is only being visualized on the contact page.