Whitespacing between elements
To optimize the structure and lay-out of a page it's sometimes important to have more or less whitespacing between different elements.
In the SiteManager platform slide bars are shown between all the elements that've been added to a page.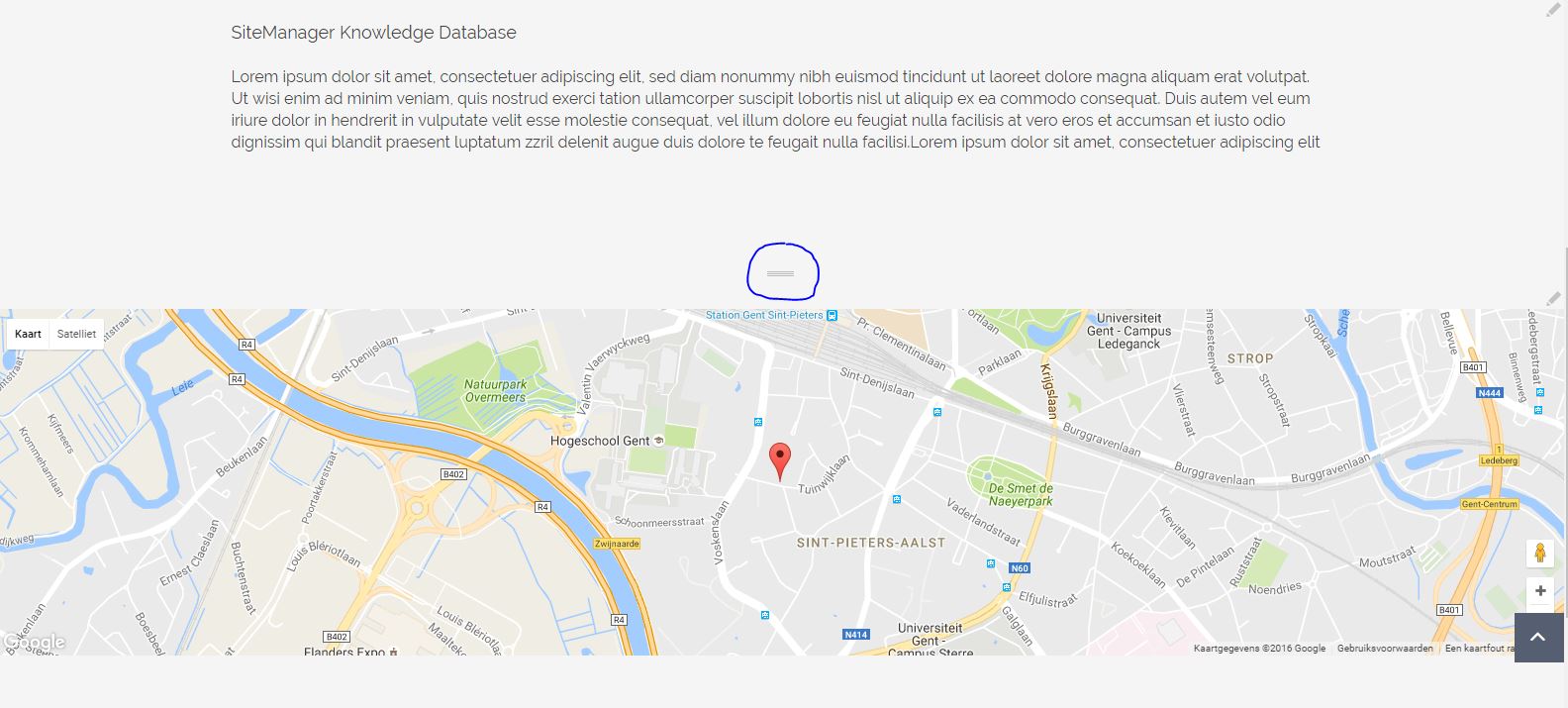 Tool Tip: Above the top element, you won't have the possibility to add extra whitespacing. Just add an empty text element on top of the page so that you can create extra space.