Discover the Upgrade Center to install extra functionalities and components
Opening the Upgrade Center
In the top navigation, you can find the Project button and select Upgrade Project.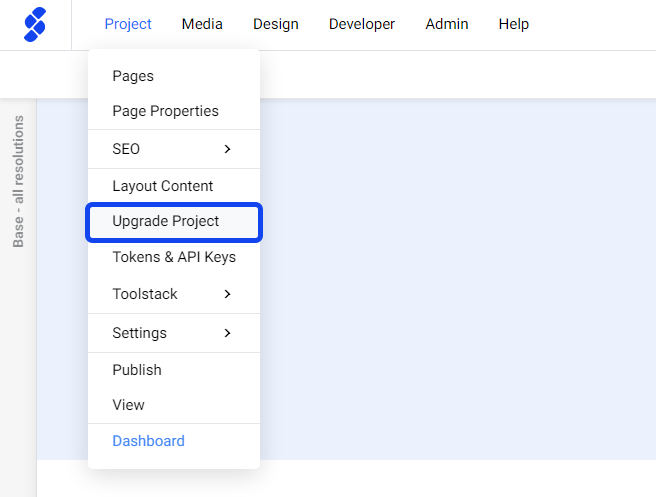 The Upgrade Center is being divided into 4 categories.
Page components
CMS updates
Integrations
SEO & Analytics

CMS Updates
Several functionalities can be added to an account to optimize user experience and working efficiency.
Copying pages, making pages invisible, submenus, language management, PDF Download, ... These things can be found in the System Updates Section.
Page Components
Components give the possibility to visualize content in all shapes and forms. By default, only a text element is available, but the variety of components are immense. Hurry and check out what components you can use to optimize your website!
Integrations
SiteManager allows other modules to be embedded into your website.
SEO & Analytics
SEO & Google Analytics has never been this important. Install and use these modules to get your website high in the Google Ratings and examine traffic to your website.
Tooltip
In the Upgrade Center, multiple updates can be installed by selecting the checkboxes.