Having a good SEO strategy for a website is one, but of course the website has to be indexed by Google.
Een goede SEO strategie uitwerken is één, maar de website moet uiteraard geïndexeerd worden door Google. Google will automatically index the website after a while, but this procedure can also be started manually.
Google Webmaster Tools verification file
To register the website on Google Webmaster Tools the user needs a Google account (Gmail).
Then a property/domain can be added (red button). (Always add the URL with and without www extension)

Als dat gebeurd is, wordt er een unieke code opgemaakt die ingesloten moet worden in de broncode van de website.
Implement Google verification file in SiteManager
First the Google Verification File needs to be installed from the Upgrade Store. This can be found in the section: System updates.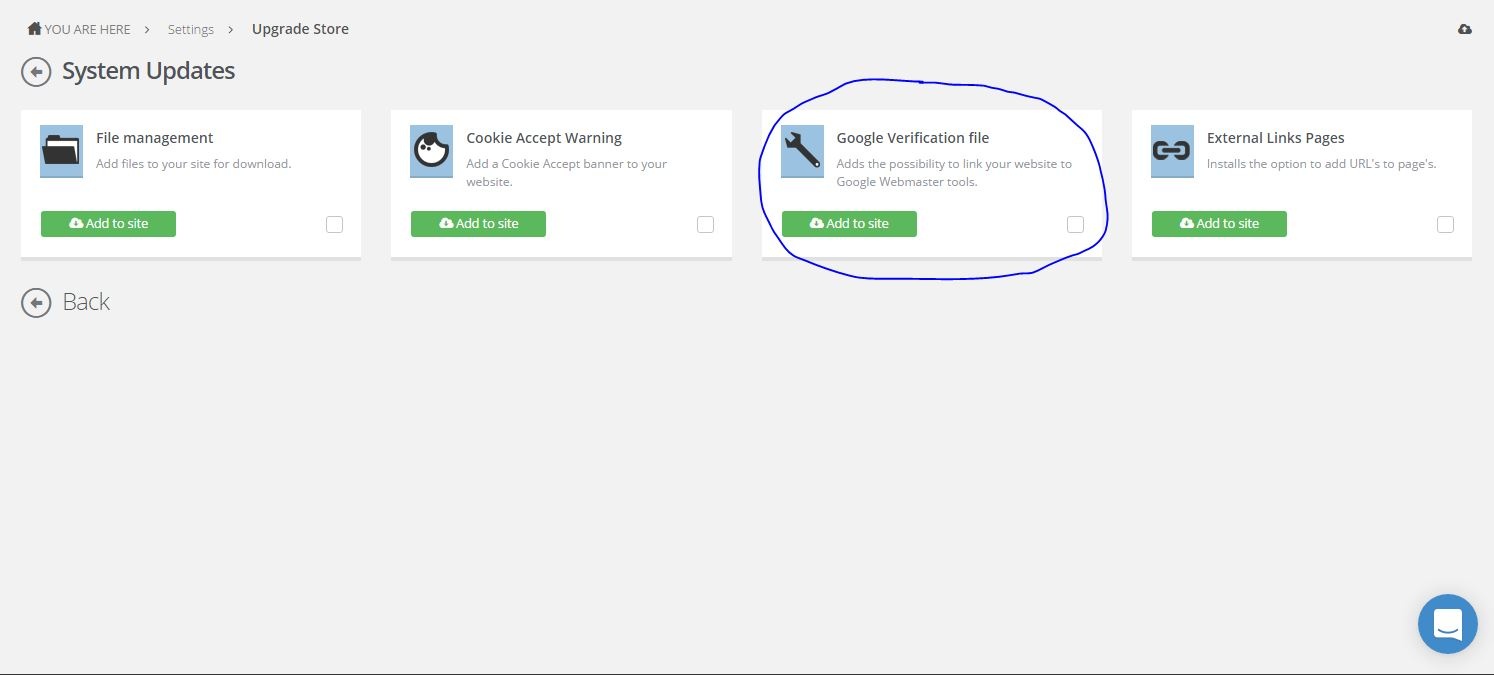 Next the Verification code is copied and pasted in the SiteManager platform.
If the installation has already been executed, the Google Verification File can be found in the settings overview by clicking the Options.
When the code is pasted and the account has been published, you should be able to verify the property you added in your Google Search Console. After Google screened the source code of your website, the website can be indexed by Google.
Let Google crawl the website based on the actual information.
If the verification has been executed succesfully, the website can be crawled and fetched by Google. In the tab Crawl, you'll find a Fetch functionality. This is probably the most important one in the Search Console.
In the field next to the domain, all the web pages can be screened. An empty field is used for the screening of the homepage.
Hier kunnen in het veld naast de domeinnaam alle pagina's gescreend worden. Een leeg wilt zeggen dat de homepage opgehaald wordt.
Once the page is fetched, this will be added to the page overview. Finally the choice is made wether the page is screened including all linked pages (10 times available) or individually. The best option is to screen the homepage with all the links included. The other pages can be screened individually.