Custom fonts and pictures
In this article:
Custom Fonts & Pictures
The SiteManager platform has a standard font list with some popular Google Web fonts and system fonts. If you like to add other Custom Fonts to the project there are 3 ways you can do so. Go to the design home page and choose edit fonts (1).

If you want to use pictures as a background image in your design app, you need to upload the custom pictures where you see the button picture files (2).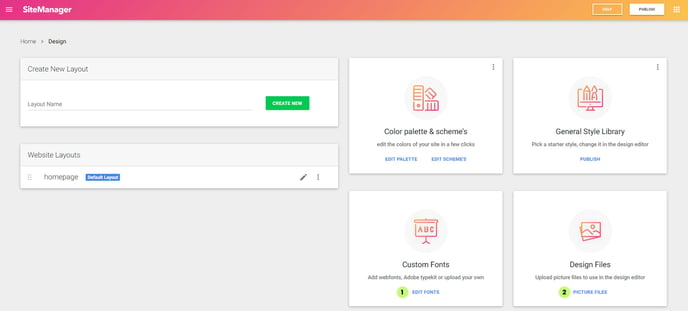 Google Web Font
If the google web font you need is not available in the SiteManager standard list you can easily add it. In the Web Fonts section type in the font name and the include link to the font. You can find a link to the Googe Web Fonts here: https://fonts.google.com/.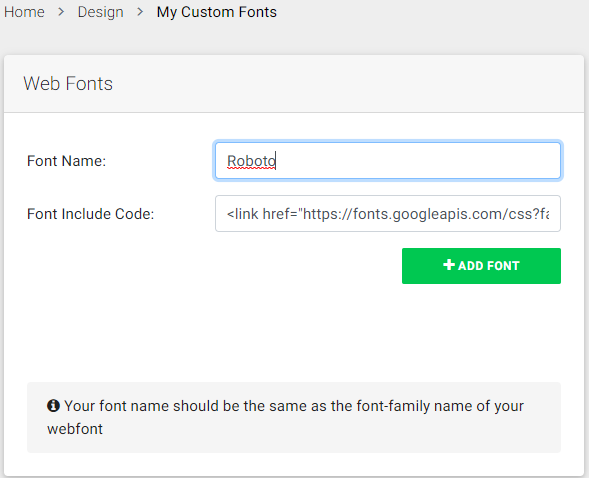 Adobe Fonts
A popular font-engine among designers is Adobe Fonts. Select Adobe font, insert your ID and add the fonts listed in your Adobe Fonts.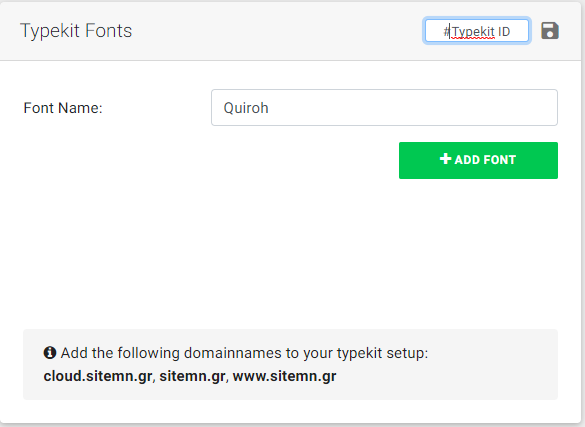 Read the full article about Adobe Fonts
Upload Custom Fonts
Select the Upload Font option and add your own (ttf, otf, woff, eot and svg) font files.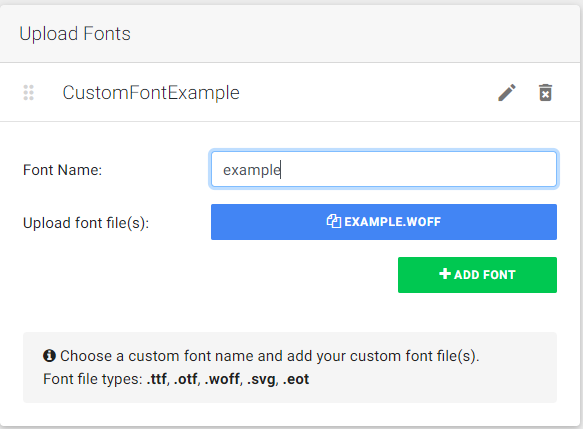 Upload Custom Pictures

(1) Add new pictures to your picture files
(2) Delete a picture from your file list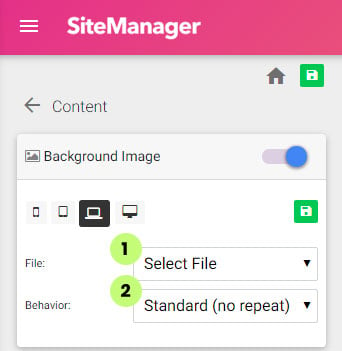 (1) Select one of your files that you uploaded in the Design App
(2) Choose how your picture should behave