Databases can interact with eachother in various ways. In this article we are going to use the portfolio database from the previous articles. We have added a second database: People.
With the database filter option we are going to add people to our portfolio database. In the next article we are going to show how we can now render all portfolio entries where a certain person has worked on in their biography detail page.
Create database filter
Go to database management in the CMS.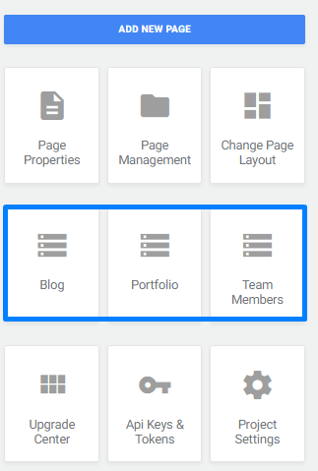 Click Manage Filters.

Here we add the database filter. In this example we are adding the Team Members database to the Blog database component.

(1) Give a name to your filter
(2) Select the database you want to connect
(3) Click add
Click the back button to return to the database management page.
Use database filters
Click the edit button of one of your existing Blog entries. (or create a new one).

In the entry setup form you will be able to add people to the team filter.

(1) Open the Entry Setup
(2) Open the Team Members database next to the selected "Class A Team Member" filter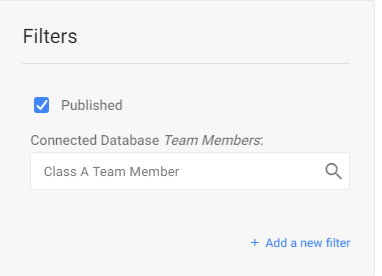 (3) Search / browse and pick the entry you want to add
(4) See the picked entries for your Team. You can select multiple entries.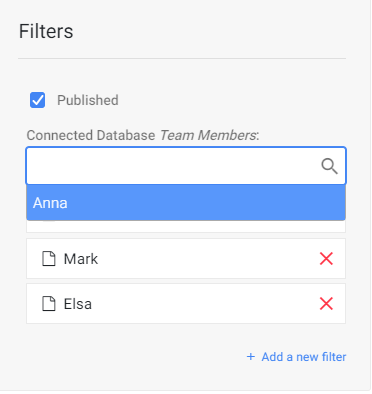 (5) Don't forget to click Save
Usage
Now that we have added a database filter we can create lists using this filter. In the next article we are going to show all the portfolio items a certain person worked in his biography detail page.