Code
Plug and play databases are pre-made databases that you can install and tweak. These plug & play databases come with pre-built components.
You need to have code access to install a new database. If you don't have code access, please contact your developer.
You also need to have databases installed on your project. You can do this by browsing to the project settings in the dashboard. Go to premium modules and install databases.
Edit the project and click the code button from the left menu.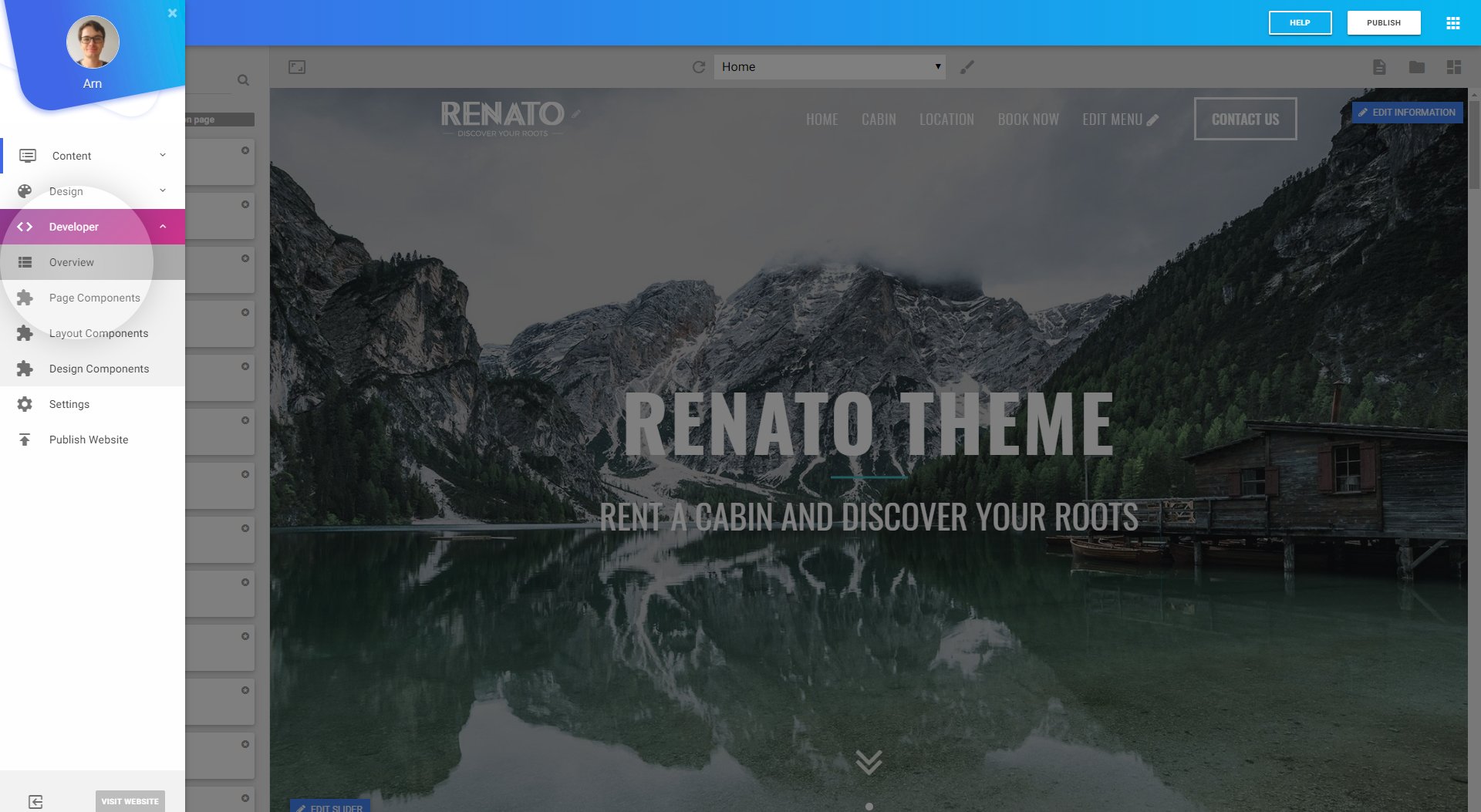 Install (pre-made) database
On the developer homepage click Install Database on the Database Modules tile.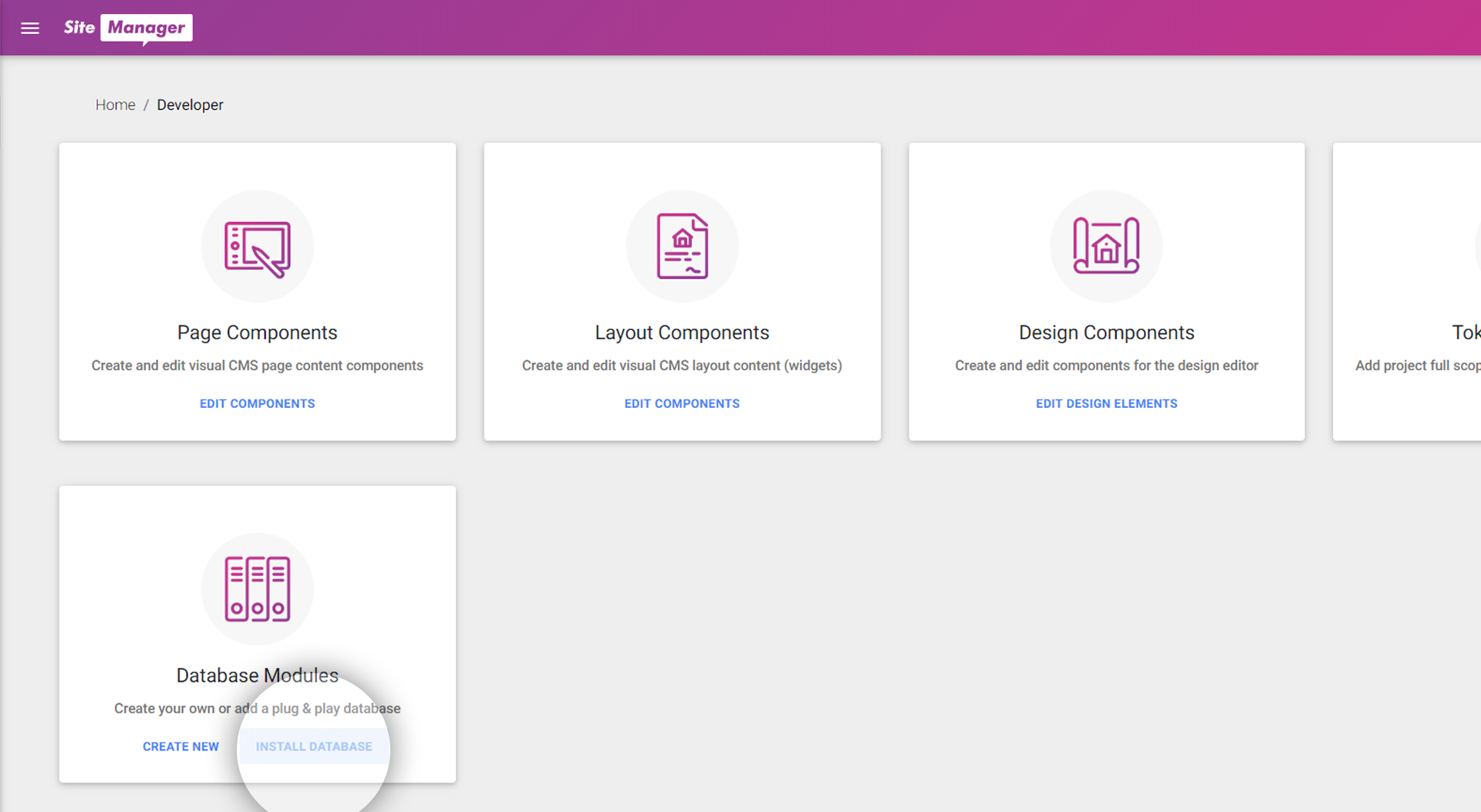 Here you will find a list of different types of databases. Select the database type you wish to install.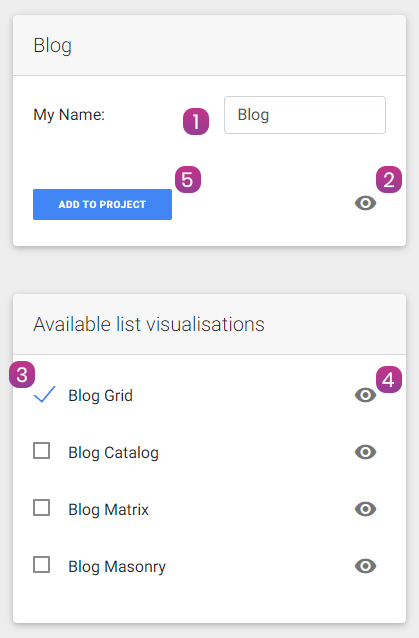 (1) Set the name for your database
(2) Click to see a preview of how a detail page might look like. Detail pages are usually built with a list of components that are added to the database.
(3) Select the components you wish to install on your project. You can add multiple visualisations (if available) or select none and create your own afterwards.
(4) A preview how the list visualisation will look like (using a wireframe sketch style as example)
(5) Click add to project to install this database

Change the name of the database components or list page components.
After installing a blog database and giving it your own name (for example: news), you will also need to change the name of the components used for this database.
When you used the same name for the database it is possible you want to skip this step.
Step1: Go to database components (or page components), open the menu, and click Change Name.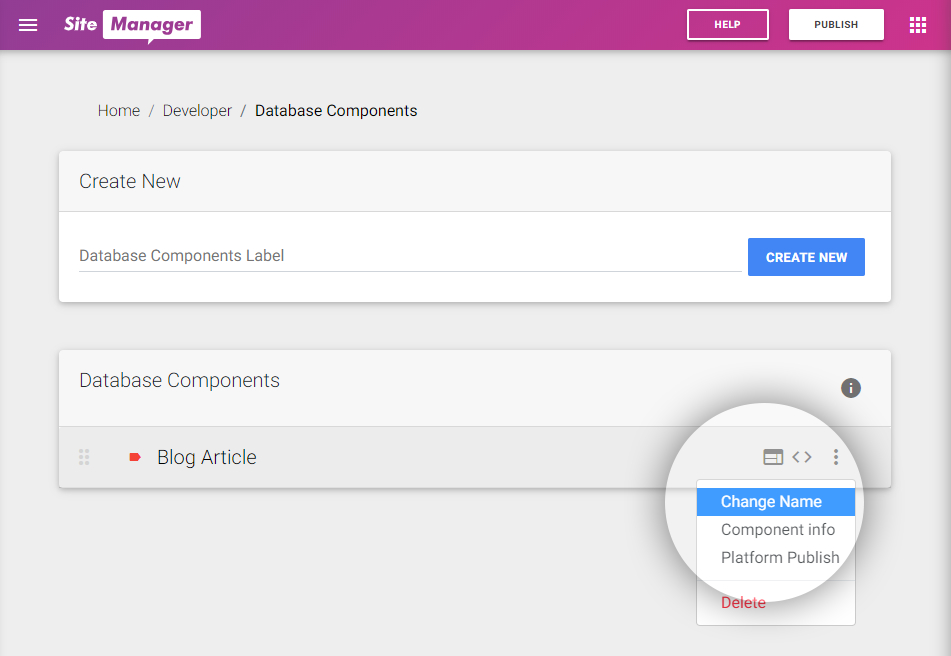 Step 2: Change component name and click Save Label
You are now ready to use the database. You can tweak it and edit it in any way you like using the same methods as described in creating a database from scratch.
Add the component to a page
After installing the blog database, you probably want to display the blog on your website. You'll find the pre-built components in your library. Click the blue + button anywhere on your website and a menu will open with all the page components that are installed on your project.
In this menu you'll find the visualizations you've installed earlier (Blog Grid, Blog Masonry, Blog Matrix, Blog Catalog). Simply click one of the components to add them to your page.
After adding the component to your page, you'll have to set up the component using the Blog Settings.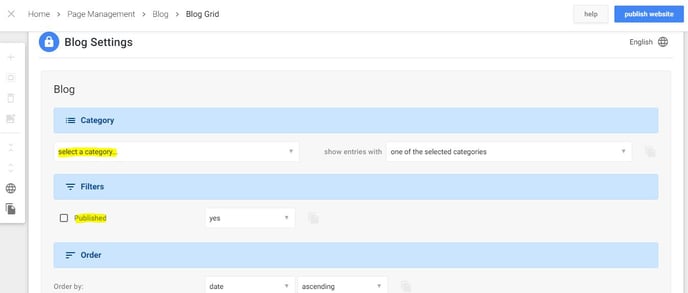 Category: select the categories you wish to display in the component.
Filters: select the filters you want to activate in the component. Activate published "yes" if you only wish to show the blogs that have this field checked.
Order: set the order in which the blogs are shown.
Publish date & time: use these fields when you want to show blogs according to their publish date & time. For example: use "expired events" if you only want to show blogs that have a publish date in the past. This can be used to plan blog posts in the future.
Nr of entries per page: set how many entries are shown on a page.
Show more entries on: select pagination if you wish to display pages on your blog grid.
Select page to render detailpage: a detailpage can be rendered on any page. This means that it'll use the layout of that page. By default, "this page" is selected.