With the SiteManager developer application you can build any structure and component for your project.
But what do you do when you are forced to integrate your own back-end script, external database or API?
You can integrate your custom back-end development with the SiteManager platform in 3 easy steps.
1. Create a page (or layout component) in the SiteManager developer
Go to the SiteManager Developer. Click page component (or layout component depending on what you want to achieve).

Add a name for you integration and click the add component button.

2. Add Angular (or another JS Library) to your component
Click the "edit code and settings" button and add the library you want. You can search through the list.

3. Add your HTML code and set controller url to your server
The neat part of Angular is that front-end and back-end code are seperated from eachother.
Add your front end HTML code with Angular controller in the code editor. Do not forget to set your Angular controller url to your server.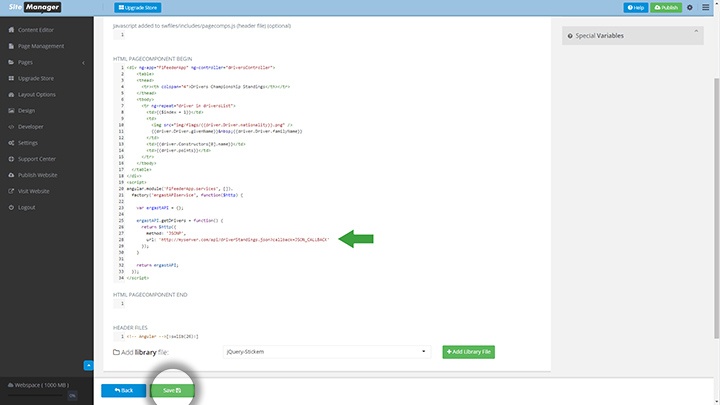 If you want to use a JavaScript file (ex. app.js) for your component instead of inline code in the editor go to the developer start page. In de code application under overview click "Project Files".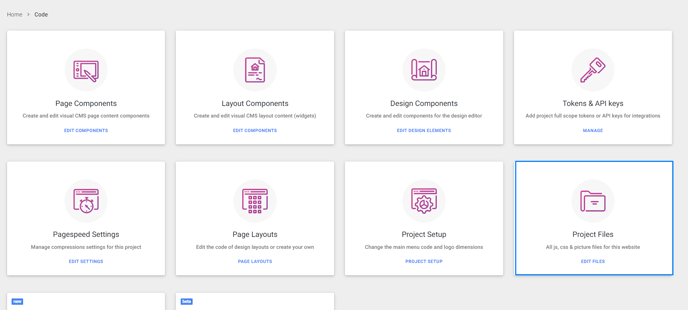 Click upload files to add your js file to the project.
If you have any questions about custom back-end integrations please contact us at support@sitemanager.io. We are working on several examples of these kind of integration that we can share publicly.