Google Analytics
Google Analytics will track the visitors for your website. It's required that you have a Google account in order to use Google Analytics.
Improve your Analytics knowledge by watching the following video https://youtu.be/gBeMELnxdIg and start using it with full power.
Install
Go to the upgrade store and click manage on the SEO and Analytics section.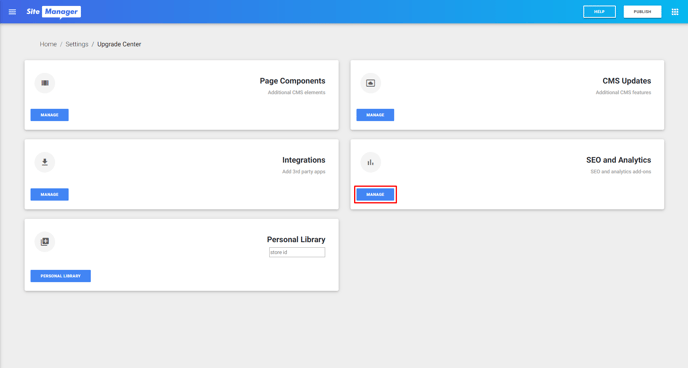 Search for Google Analytics and click add to site.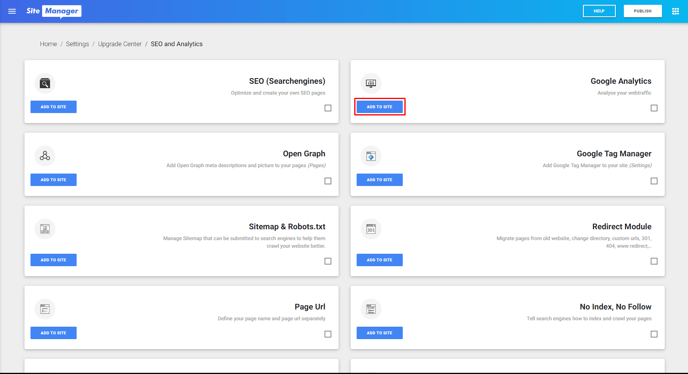 Setup
Via settings (left sidebar) go to Google Analytics and insert the Google Analytics UA key found in your google account.
Click save.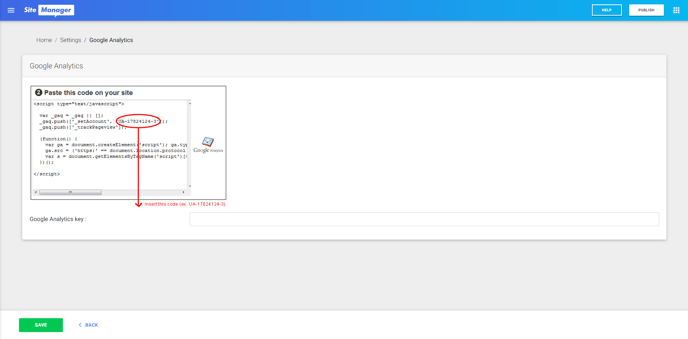 Do not forget to publish all pages of your website when you have updated your Google Analytics KEY.