CMS user(s)
CMS users are users who can only access the content editor in the project. They will not be able to change the design or code of the website. A CMS user can be your end-client who wants to make changes to his project without affecting the design of the website.
Add CMS user(s)
Log in your SiteManager account and go to the settings page of the project where you wish to add a CMS user.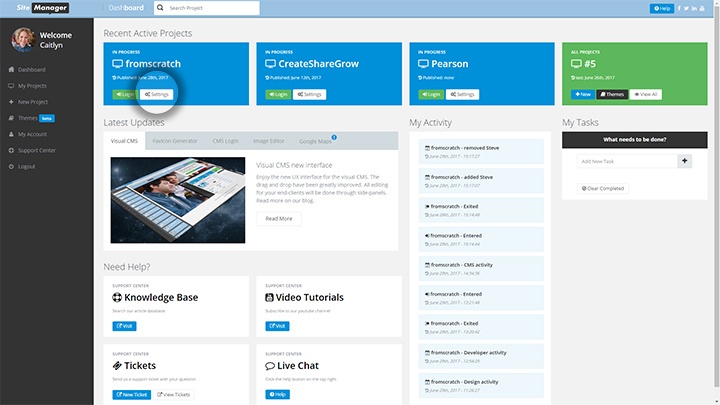 On the settings page of the project click the add user button.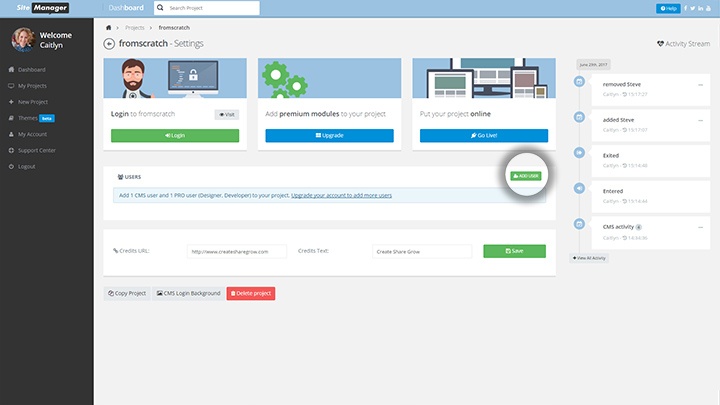 Fill in the e-mail address, first and last name for the user. Make sure the Design and / or Developer app are checked off.
Click save to add the user to the project.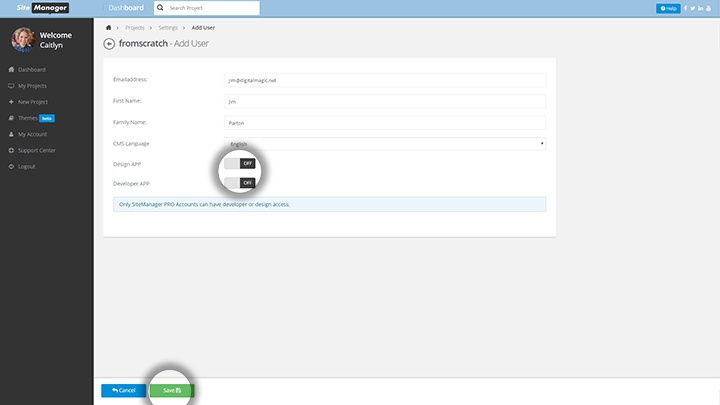 After the CMS user has been added notice if the envelope is green or grey. If the envelope is green the user doesn't have an activated account yet. Click the green button to send an invitation e-mail to this user.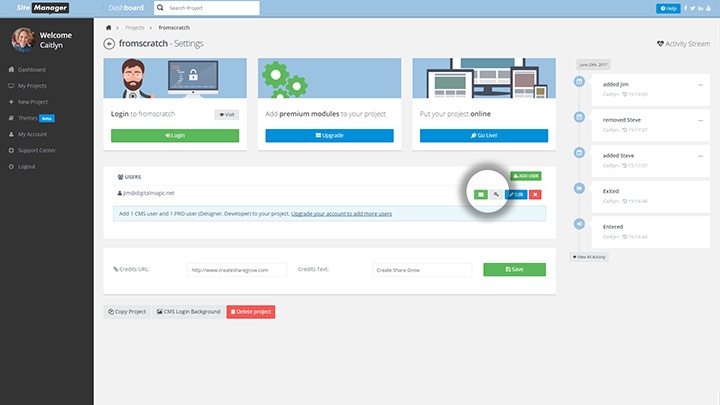 Click the key icon to change specific permissions for the CMS user. Default a CMS user can not access the upgrade store. You can change this setting.
Every project has a specific CMS login page. Did you know you can add a custom background to this login page?