Go Live
When you log-in your SiteManager Studio dashboard click the settings button of the project you want to put online. Your recent projects are shown in the homepage of your dashboard. You can browse and search all your projects when you click the My Projects button in the left sidebar.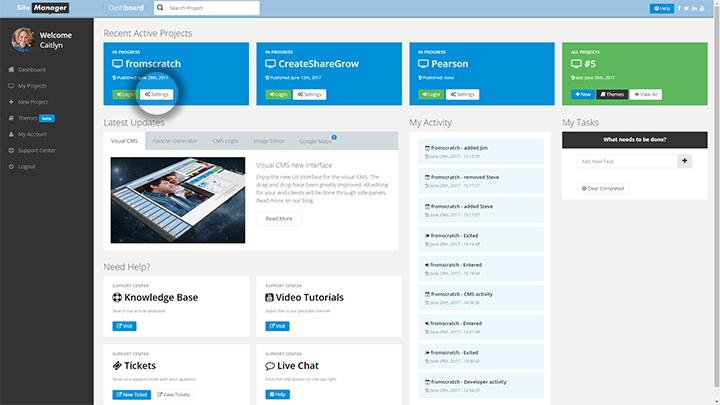 On the settings page click the Go Live button. Only activated SiteManager Accounts can put their websites online. Click here to see what plan fits you and your bussiness best.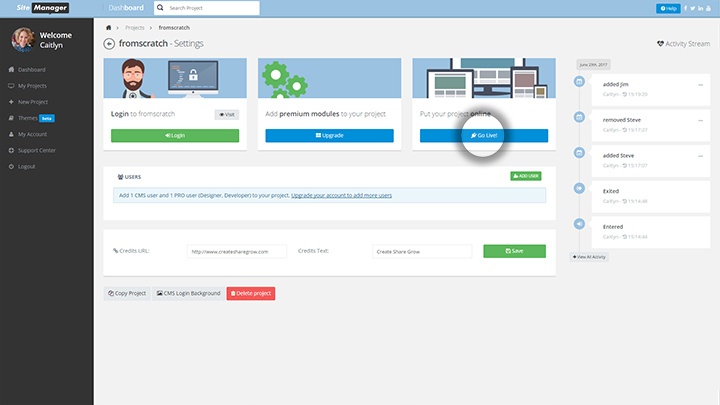 Hosting Plan
We have two hosting plans for your website. When you have added premium modules to your project (ex. language management) you will see the Premium Website & Hosting package. All other websites will have the Standard website & hosting package.
Note that the Premium only refers to the premium modules the hosting quality and service is the same as the Standard package.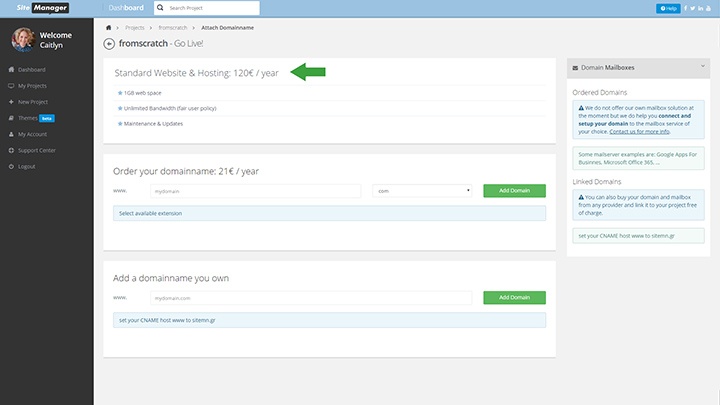 Attach Domainname
There are two ways to add a domainame to your project.
1) You can order a domainname with SiteManager. (21€/year)
We offer a couple (but not all) domain extensions. It may take up to 48 hours before the domainname is activated. Note that SiteManager does not offer email inboxes with our domainname. We recommend you connect other mailserver services like Microsoft Office 365 or Google Apps for Bussiness.
2) You can link any domainname you already own or bought.
It doesn't matter who your provider is or what extension you like. Simply type in the domainname in the box and click Add Domain. When the project is paid the domainname will be linked to the platform within 5 minutes.
It's very important your domainname points to our server to work. To do this you need to set your CNAME host to sitemn.gr.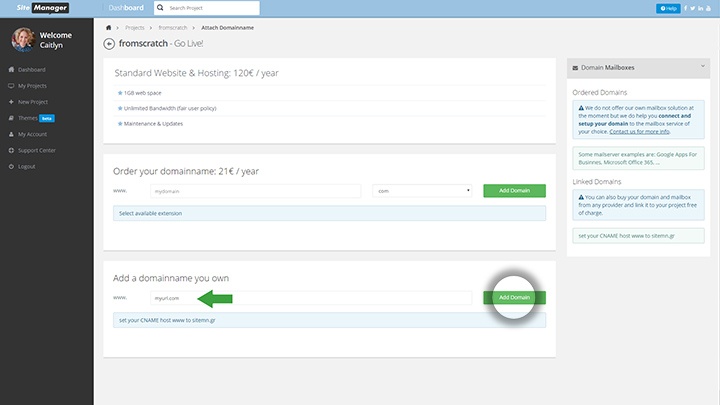 Pay
After you have added at least 1 domainname you click the Pay button to publish your website online.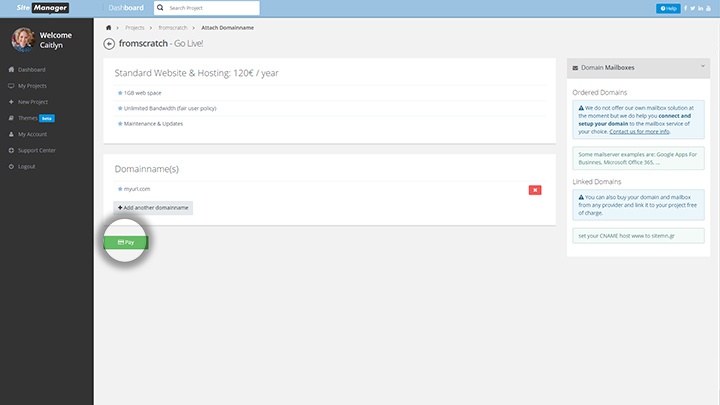 That's it! Congratulations! Your website is now ready to take on the world.