Adding elements to a page
Every account has a component list. These components are building blocks that are used to visualize content and tell the digital story in a fun way. Some components are available for everybody, others are custom made.
In every account a blue bar is shown with a button Add Element. When you click it, the list will open.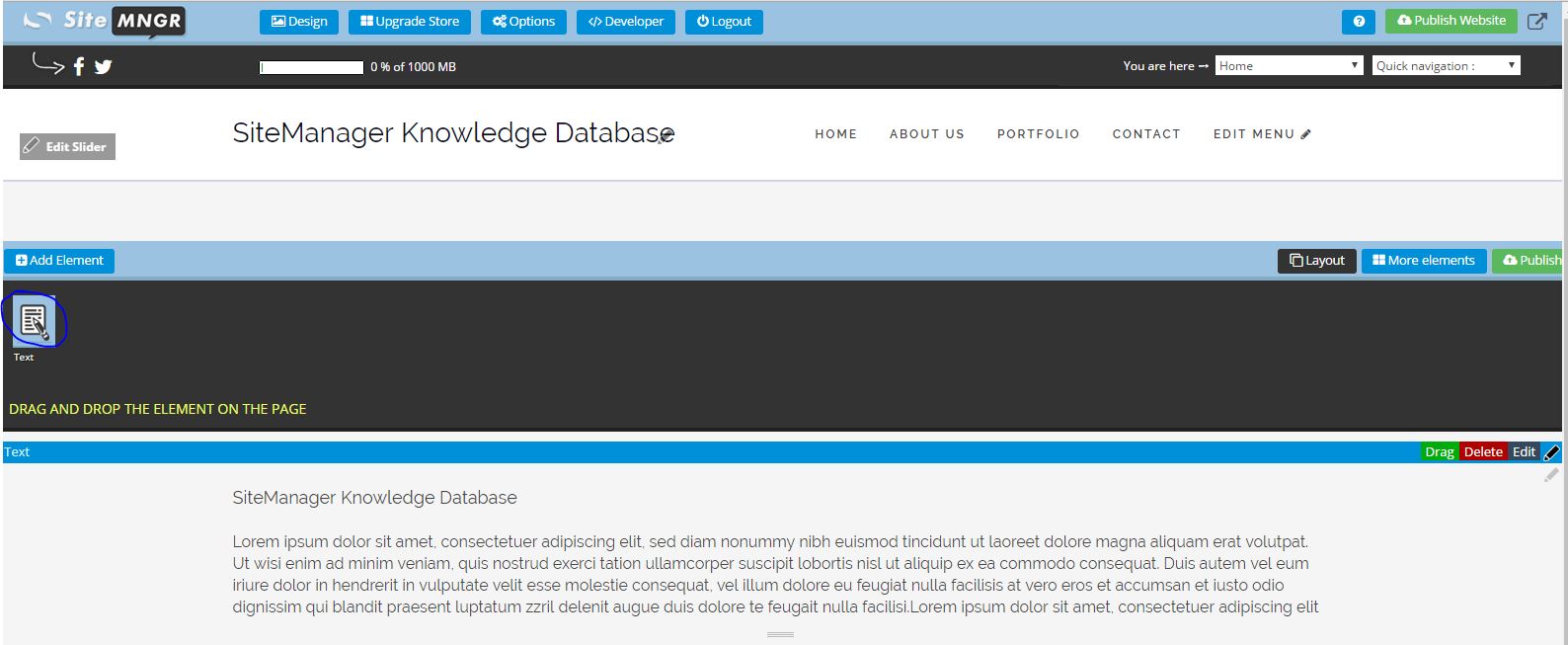 Adding components can be done in two ways:
By dragging and dropping the component to the place you want to install it..
By double clicking the component (afterwards you can choose to add the component at the top or the bottom of the page
The component will open automatically, you will now have the possiblity to add the content.