Changing page layouts
Every page is built according to a particular layout. (i.e. layout with or without slider, sidebar layout, navigation variation layouts, detail page layouts, ...)
How are layouts being linked to a page in your project?
The CMS system always provides an icon for page layouts. This is displayed in the secondary top bar at the right side of the screen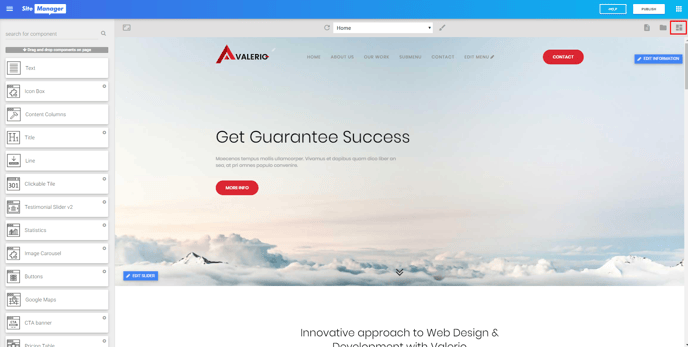 After clicking this button, a vertical view of all the pages in the account will be shown. Next to every page the layout can be changed.