How to optimize SEO on your website
Installing and opening the SEO module
The SEO optimization tool can be installed from the Upgrade Store. More information about the Upgrade Store can be found in the following topic.
Opening the SEO module for your website, can be done with three different methods.
On the top right you'll find Quick Navigation. Select SEO from the dropdown-list.
Options > Settings overview > SEO
Options > SEO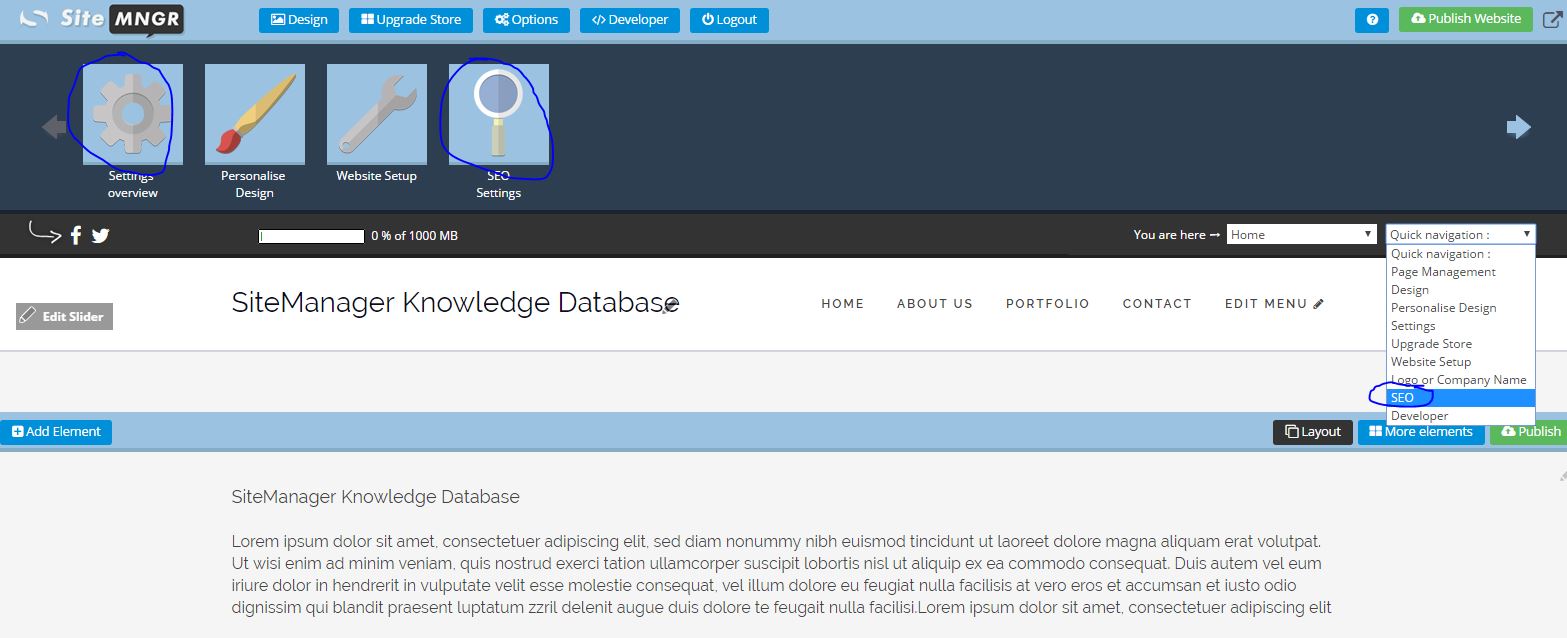 Implementing SEO tags for your website
SEO consists out of 3 base elements: a page title, page description and keywords.

Page title (visible)
Blue main title in Google => often a combination of company name and page name (example: SiteManager | Responsive Design)
Page description (visible)
Description/summary below the green URL in Google (max. 160 characters, spaces included). It's good to use words and content that are also common on the specific page you're setting the SEO for.
Keywords (invisible in Google)
Words or terminology you want to be associated with (max. 10). It is sufficient to separate these from each other by using comma's. Example: SiteManager, responsive, design, websites,...).
General advice:
It's important to always use the same content and terminology, in every aspect of the SEO module. Also on the webpage it's interesting to implement the same terms and words to score as well as possible in Google Search results.