Arrange pages and assign them to submenus
To reposition pages or add them to an existing submenu, the Page Management of a SiteManager accounts needs to be opened.
Sort Pages
Arranging pages can be done in two ways:
Left next to the page name the blue icon with arrows can be dragged and dropped to the desired place.
Right next to the red cross icon, the page can be replaced by selecting the right number.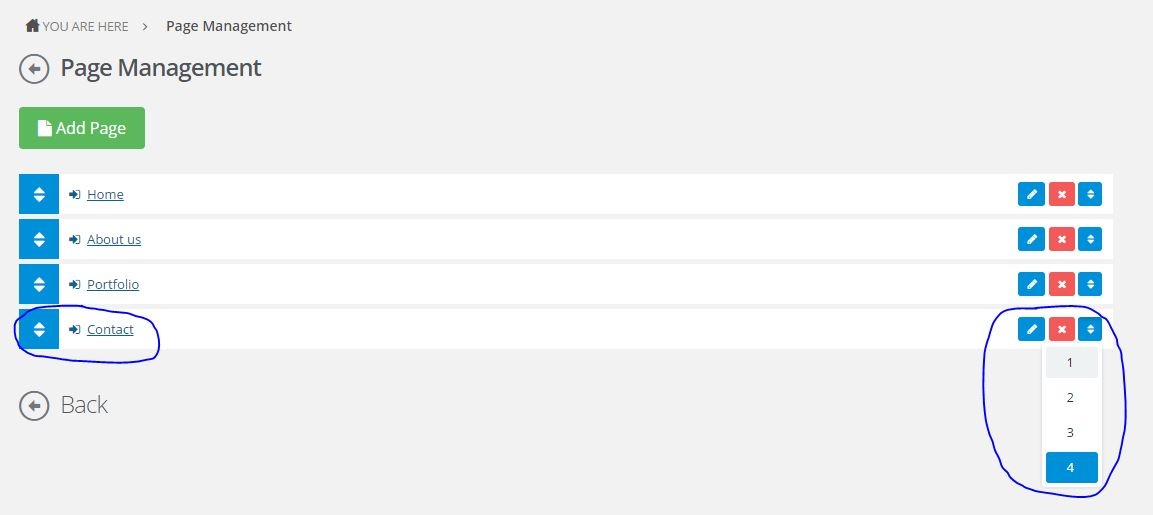 Assign pages to an existing submenu
Main pages can be assigned to a submenu. Click on the pencil next to a name page. There is a move option on the settings of the page you want to assign.