How to open Page Management
Opening the Page Management of an account, can be done in two different ways.
1. In the left sidebar you have a link to Page Management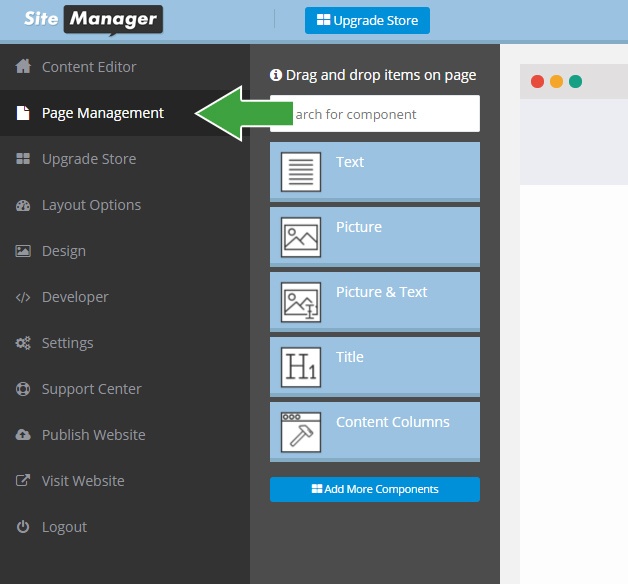 2. In most cases (not always) you will see a edit menu button in the menu bar it self.

In the design editor if you want to change the page properties there is a shortcut button on top right corner of the preview screen.