Create a new project (start from scratch)
Login to your SiteManager Dashboard to create a new project.
There are 2 ways to create a new website project. You can start from scratch (building the design yourself) or start from a dynamic theme.
Start from scratch
Create your own unique project.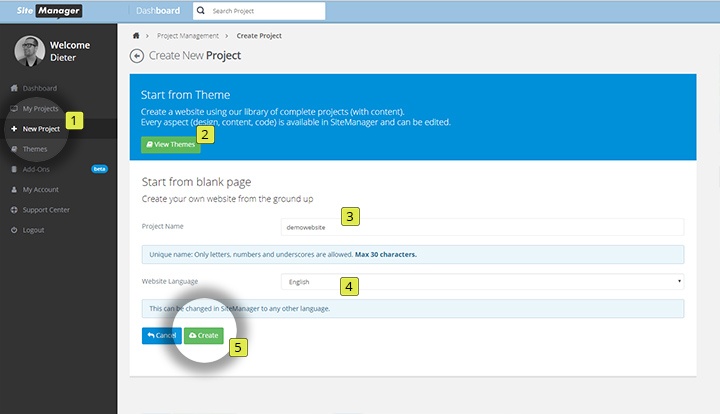 (1) Click the New Project button to create a new project from scratch
(2) If you rather start from a highly customisable theme click the View Themes button
(3) Fill in the name for your project. This is not the same name as a domain name. The domain name will be added when we go live with the project. The project name should be unique name, containing maximum 30 numbers, letters and underscore characters.
(4) Select the starting content language for the website. Note: this can be changed to any language later. Multiple languages can be added to your project when you install the language module.
(5) Click create to start