Create a new project (start from theme)
Login to your SiteManager Dashboard to create a new project.
There are 2 ways to create a new website project. You can start from scratch (building the design yourself) or start from a dynamic theme.
Start from a theme
When you start from a Theme, you will be able to change the smallest detail and add anything you can imagine.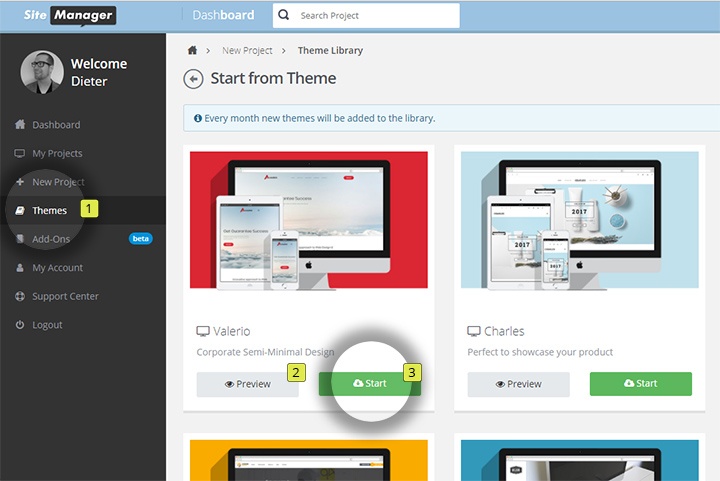 (1) Click the Themes button in the left menu
(2) Browse the library and click the preview button
(3) Select the theme you wish to start with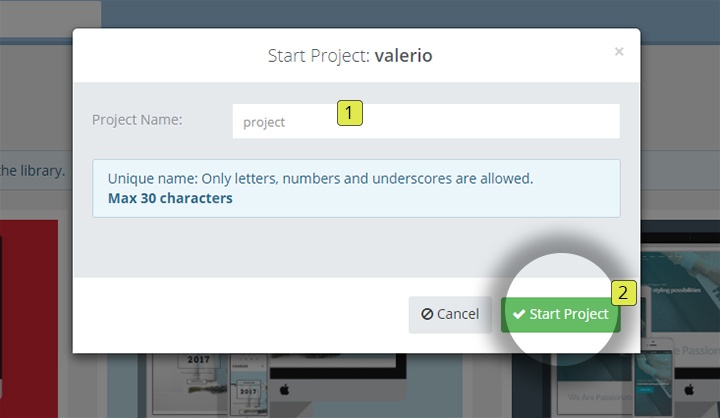 (1) Add your unique project name. Note: this is not your domainname!
(2) Click Start Project