Developer
Plug and play databases are pre-made databases who you can install and tweak giving you a head-start compared to creating a database from scratch.
You need to have developer access to install a new database. If you don't have developer access ask the project owner to give it to you.
You also need to have databases installed on your project. You can do this by browsing to the project settings in the dashboard. Go to premium modules and install databases.
Login the project and click the Developer button from the left menu.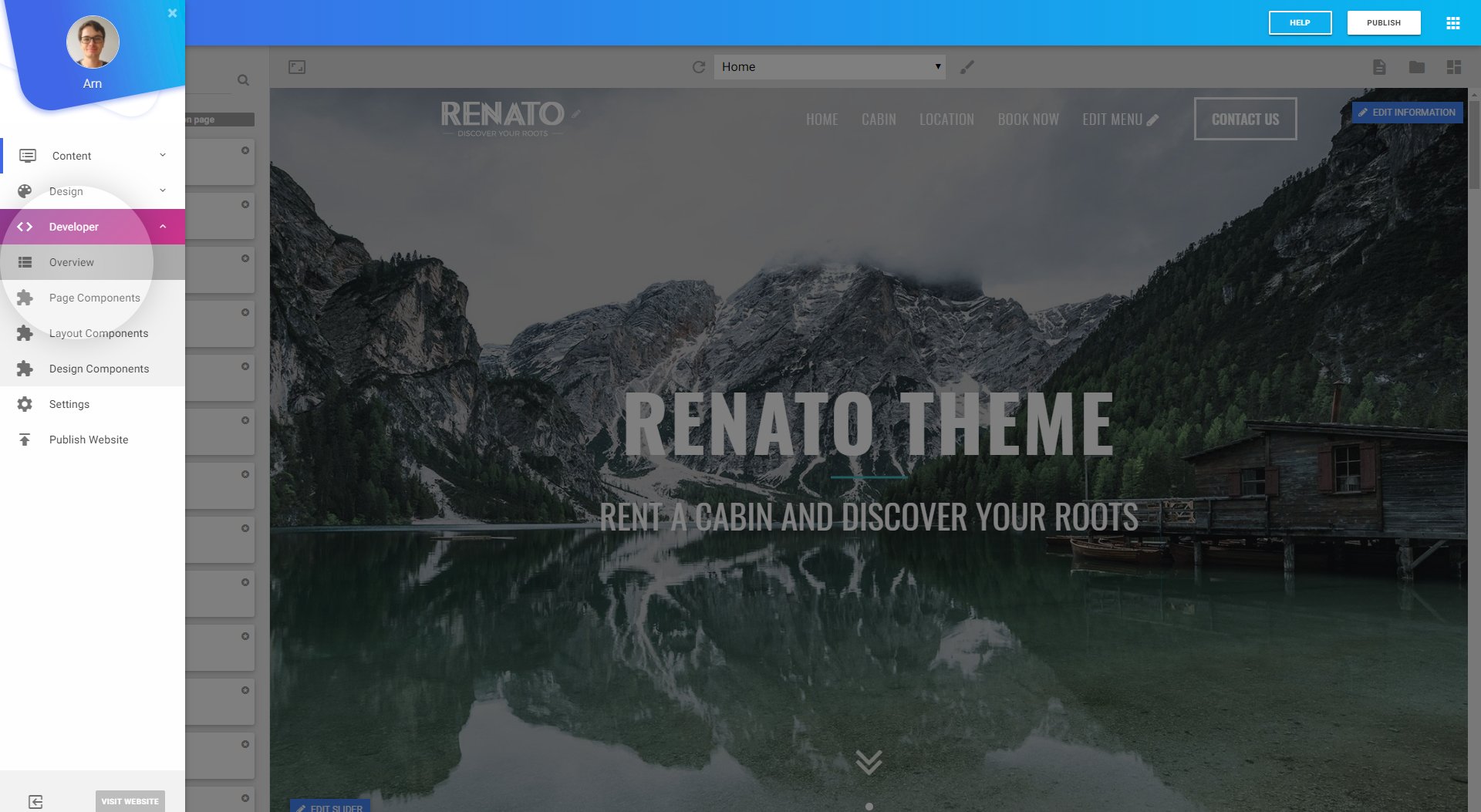 Install (pre-made) database
On the developer homepage click Install Database on the Database Modules tile.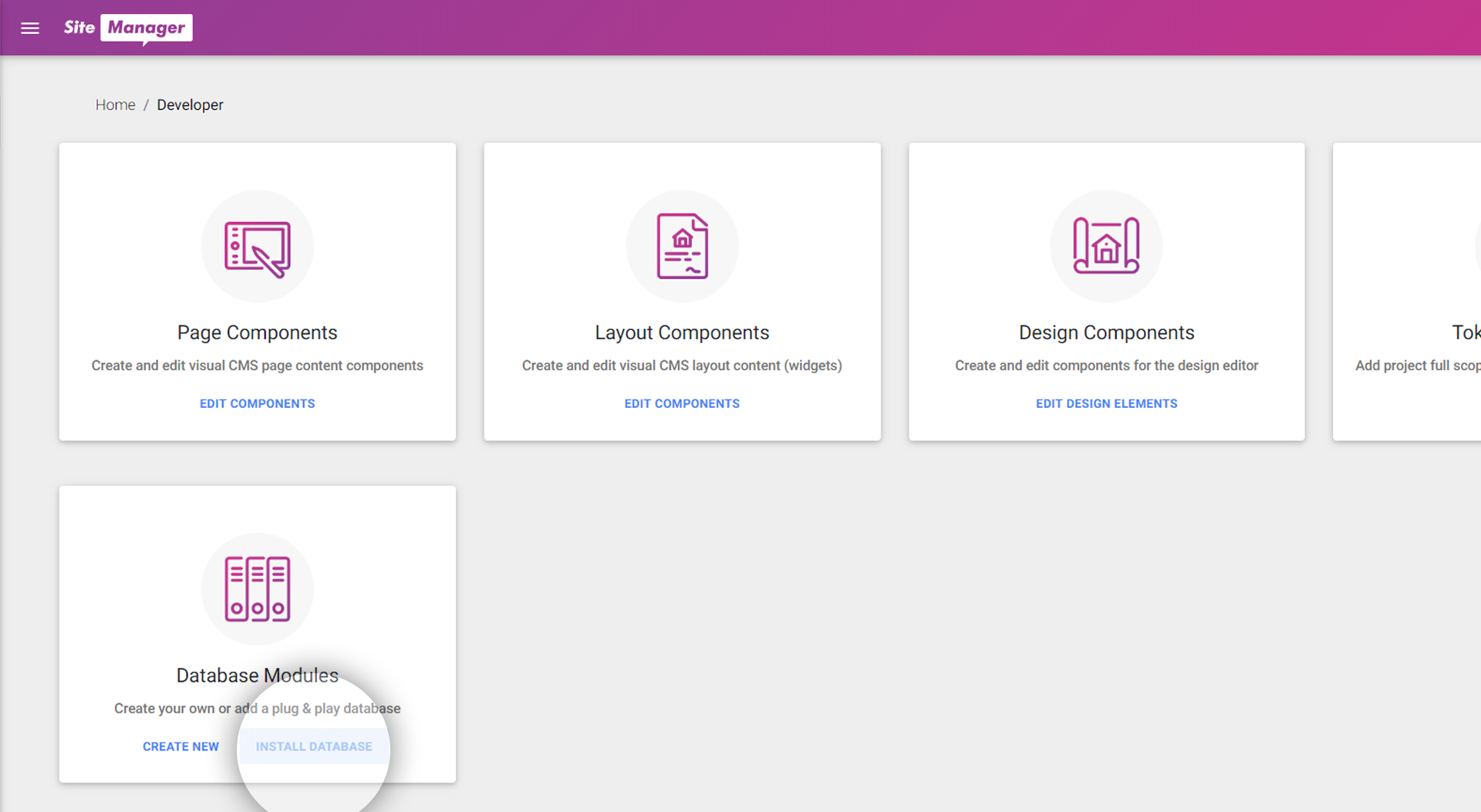 Here you will find a list of different types of databases. Select the database type you wish to install.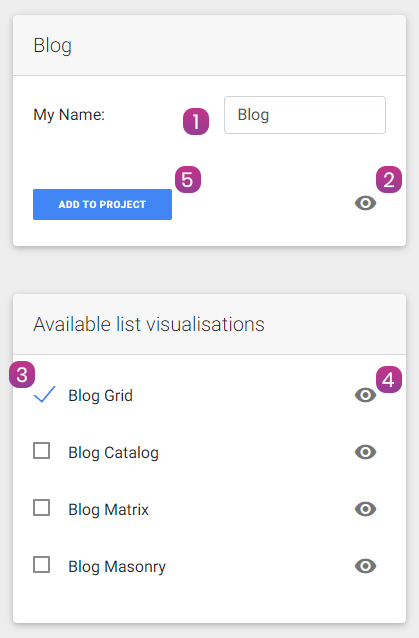 (1) Set the name for your database
(2) Click to see a preview of how a detail page might look like (using a wireframe sketch style as example). Detail pages are usually built with a list of components that are added to the database. Giving you freedom to create different page structures. With the copy function you can easily make duplicates of your entry.
(3) Select the list components you wish to use for your database. You can add multiple visualisations (if available) or select none and create your own afterwards.
(4) A preview how the list visualisation will look like (using a wireframe sketch style as example)
(5) Click add to project to install this database

Change the name of the database components or list page components.
When you installed a blog database and gave it your own name (for example: news) you will also want to change the name of the components used for this database.
When you used the same name for the database it is possible you want to skip this step.
Step1: Go to database components (or page components), open the menu, and click Change Name.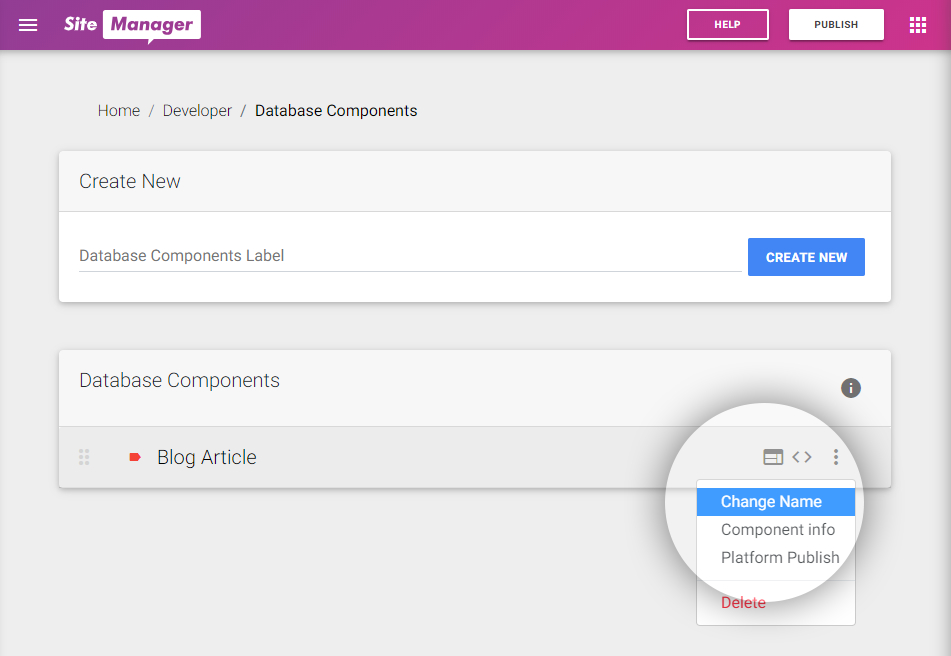 Step 2: Change component name and click Save Label
You are now ready to use the database. You can tweak it and edit it in any way you like using the same methods as described in creating a database from scratch.