Briefing
In this mission you will learn to install a new page component from the upgrade store. You will add it to a page, edit it and immediately see the results. Let's get started.
Step 1 : Upgrade Center.
Login to the tutorial project that you created (see tutorial setup). You can access the Upgrade Center in 2 ways.
(1) In the upper right menu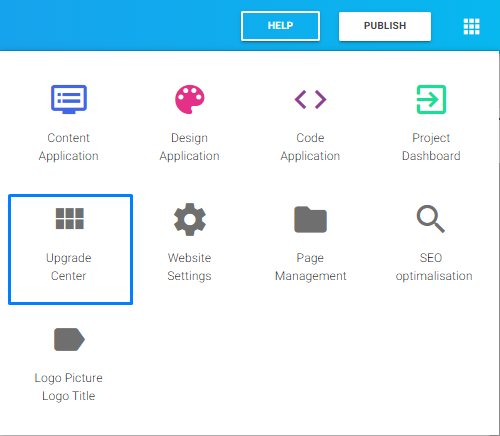 (2) In the CMS application on the left side panel.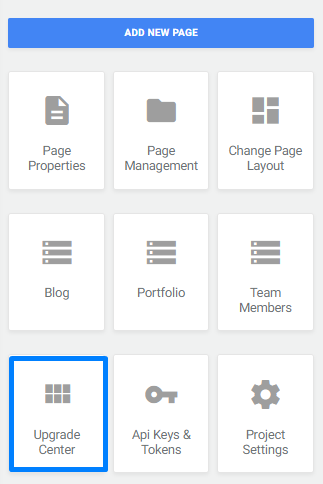 The upgrade center is the place where you install additional components and functionalities that come with every SiteManager website. You can restrict access to the upgrade center for your clients.
In the Upgrade Center click on the Page Components button.

Scroll down until you see the Blockquote component. This is the element we will add to the project.

Click add to site to install the component. After the component is installed close the Upgrade Center pop-up to return to the CMS homepage.
Step 2 : Add the component on your page
In the CMS application, click on "blue plus icon" where u want to add your new component. A window with all the installed or custom created components will pop up. Select the Blockquote component from the list.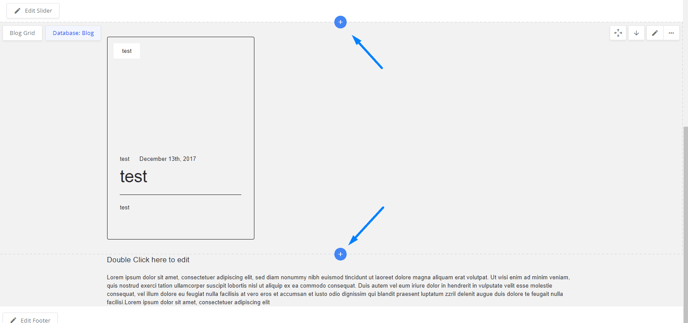 Step 3 : Edit component form
In the text field type: " Every accomplishment starts with the decision to try ".
Click the Save button (1) and then the back button (2) to return to the CMS visual editor.
Tip: you can use ctrl/cmd + s to save the form or ctrl/cmd + q to save and quit the form

Step 4 : Publish
To put your changes online press the Publish button.

After publishing you can click the Visit website button to visit your website.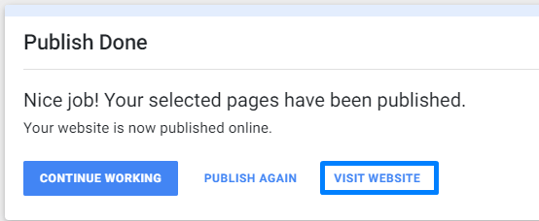 U can visit your website at anytime by clicking the "Visite website" button in the upper left menu or by going to sitemn.gr/#projectname.
To make sure the changes all came through press Shift + F5 to clear the cache.
Debriefing
Well done! In the next onboarding mission you will style the installed blockquote component using the design application.
Thank you for trying out SiteManager! Would you like to get your own personal demo with one of our specialists? Send us an email at hello@sitemanager.io.