Briefing
One of the ways to gain recognition as a web designer is to add your credentials to the projects you put online. SiteManager has many design footer elements where you are able to add these credentials.
In this mission, we are going to edit the credentials in your account and change them for this tutorial website.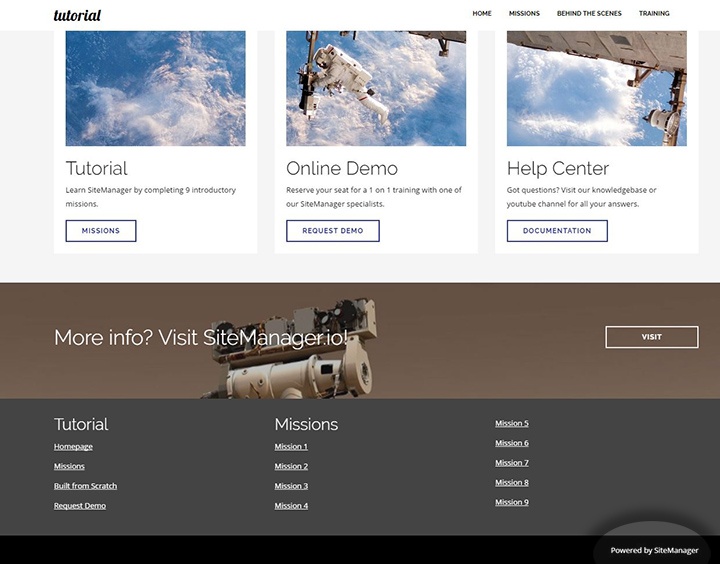 (example of credentials at the bottom of the page)
Step 1: Update Account
Login to your dashboard and go to Account & Billing.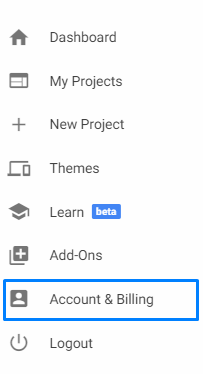 Scroll to the bottom of the page and change the Credits URL to your homepage and Credits Text to your business. (ex: Created by The Agency).
Click save.

Whenever you create a new project the credits url and text will be set to the values from your account.
Step 2: Update Site Credentials
For every individual project you can update the default site credentials. This comes in handy when you changed your business or when you are collaborating with other professionals.
Go to the overview page of your project.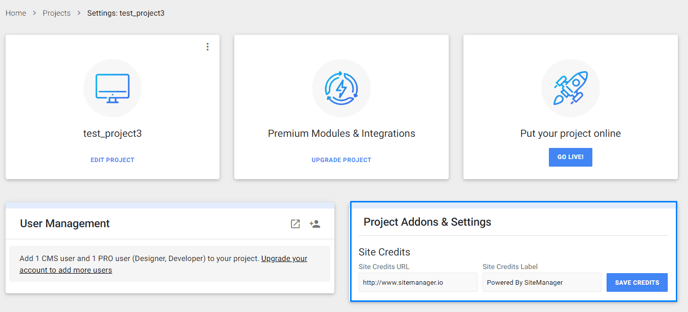 You can alter the Site Credentials for this individual project.
Bonus: Custom background CMS
To make the experience for your clients even more personal you can add your own custom background to the CMS login page.
Click on the link below:
http://knowledge.sitemanager.io/sitemanager-dashboard/add-ons/add-custom-background-for-cms-login-page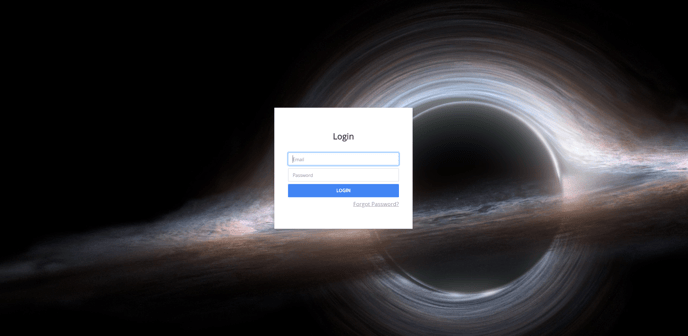 Debriefing
Thank you for completing the 9 SiteManager missions! These missions were focused on giving you a basic feel of how the Design and CMS Application work together. Separating content, design and development in integrated applications is what makes SiteManager unique. The design work doesn't get compromised by the webmaster. It enables core content features like multiple languages. All code can be changed or new elements can be created with the Developer.
We only touched the Developer app in the third mission, but we are planning a new series of tutorials for this application. In the meanwhile you can watch our Developer videos on youtube.
if you have any questions you can always contact us at support@sitemanager.io. If you like to enter a webinar or book an online demo send us an email at hello@sitemanager.io.