Getting started
Create SiteManager account
Go to http://www.sitemanager.io/ and click get started to create your SiteManager account.
Once your account is activated go to cloud.sitemn.gr/dashboard/ to login.
In the welcome screen activate Design and Developer app. If you are a designer you can later deactivate the Developer app in your account.
Click get started.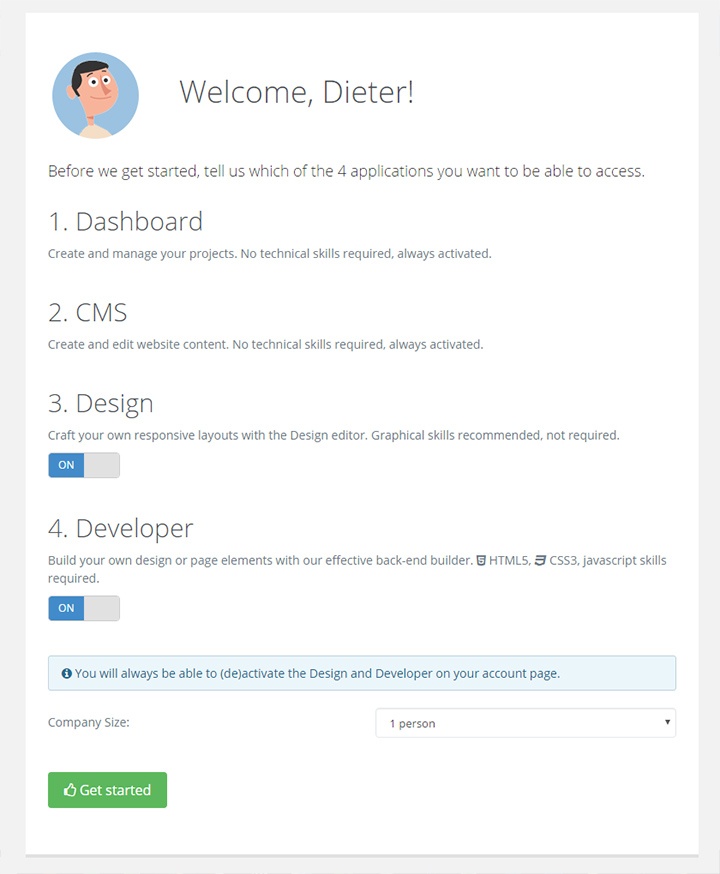 After the welcome screen you enter the tutorial screen. Type in a unique name for your demo project and click start demo.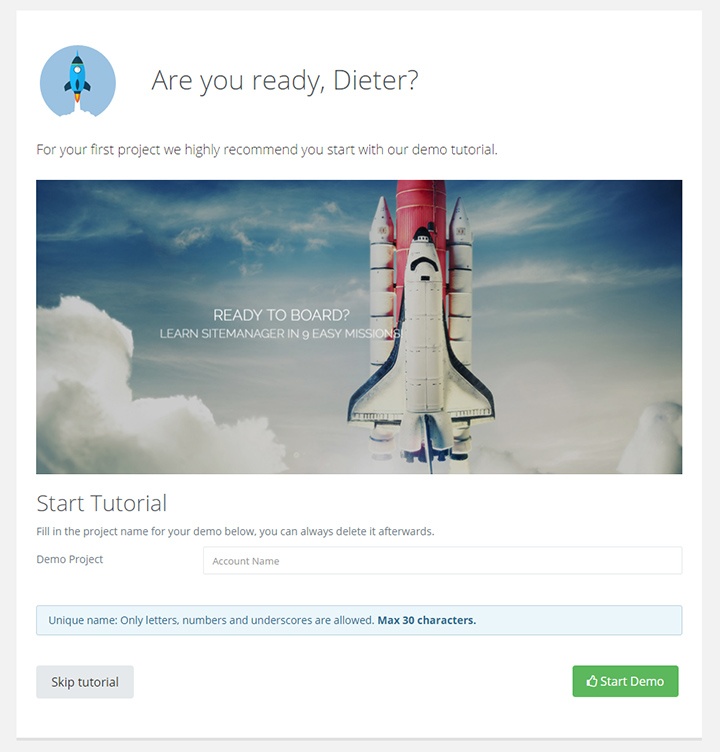 Login to your tutorial project and start learning SiteManager by completing 9 easy missions:
http://knowledge.sitemanager.io/tutorial/missions/mission-1-install-component
Already have an account?
Go to cloud.sitemn.gr/dashboard/ and log in.
Click Themes.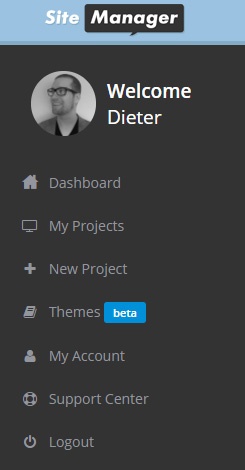 Click the Start button on the Tutorial project.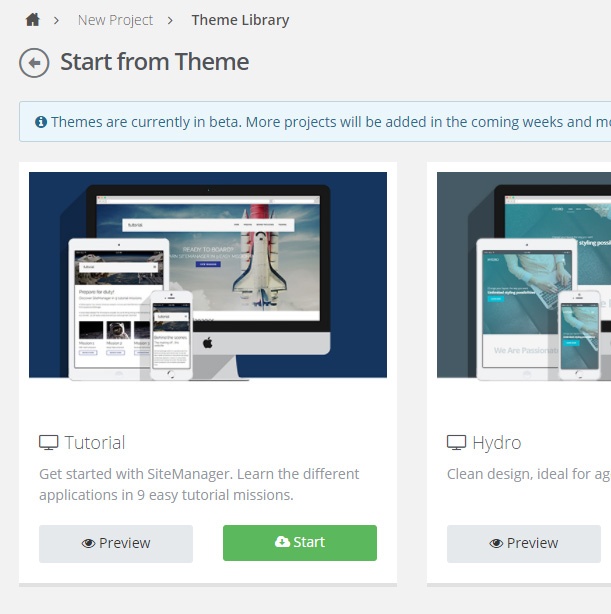 Type in your name for the project.
Click Start Project.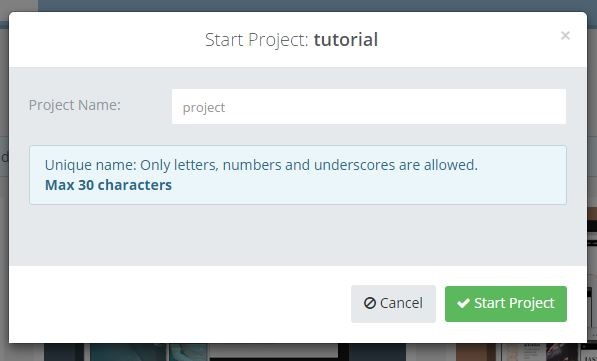 Login to your tutorial project to start completing the 9 missions you find here:
http://knowledge.sitemanager.io/tutorial/missions/mission-1-install-component