Easily manage your Company Team Members and set the right permissions for them.
If you want to be able to add team members you need to activate your company.
Click Account & Billing on the left menu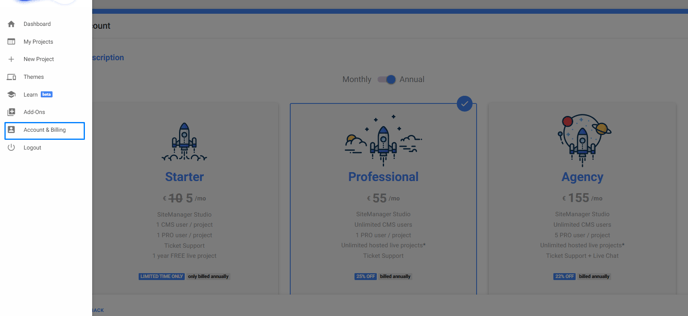 Now select Team Members:
- With a starter plan you can't add Team Members to your company
- As a proffesional you can add up to 1 free Team Member
- Agency plans are able to add up to 5 free Team Members
- If you used all your Team Member spots it's possible to add a member for €15/year
- If you remove a Team Member, they lose access to all your projects at once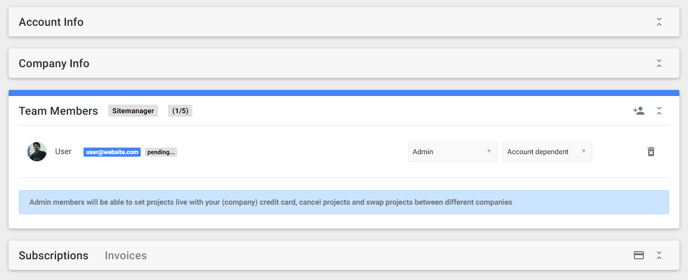 When adding a new Team Member you have different access options on dashboard and project level. First fill in the required fields.





Dashboard Access:
- Admins can access all projects & settings + pay with company credit cards
- Members can access all projects & settings
- Project Login can only login into existing projects

Project Access:
- Account dependent team member will login with his account settings
- CMS only team member has only projects CMS access
- CMS + design team member has projects CMS and Design access
- CMS + design + code team member has full project access

Once you added the user they will receive a notification on their dashboard and an email they got access to a Company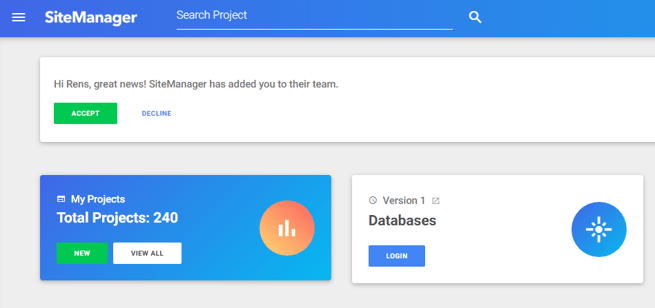 It's possible for an user to be added in multiple companies, this gives the user permissions to access all projects of a company based on the access settings. Don't confuse this with Project User Management where you only add people to 1 project.