Install SSL certificate for domain
Check your DNS settings:
- CNAME www to dns.sitemn.gr
- A-Record *(root) to 185.86.17.50
For more information about this you can read: http://knowledge.sitemanager.io/sitemanager-dashboard/settings/setup-your-domain-with-dns-records
Settings page
- Go to the settings page of your project
- Click on the subscription button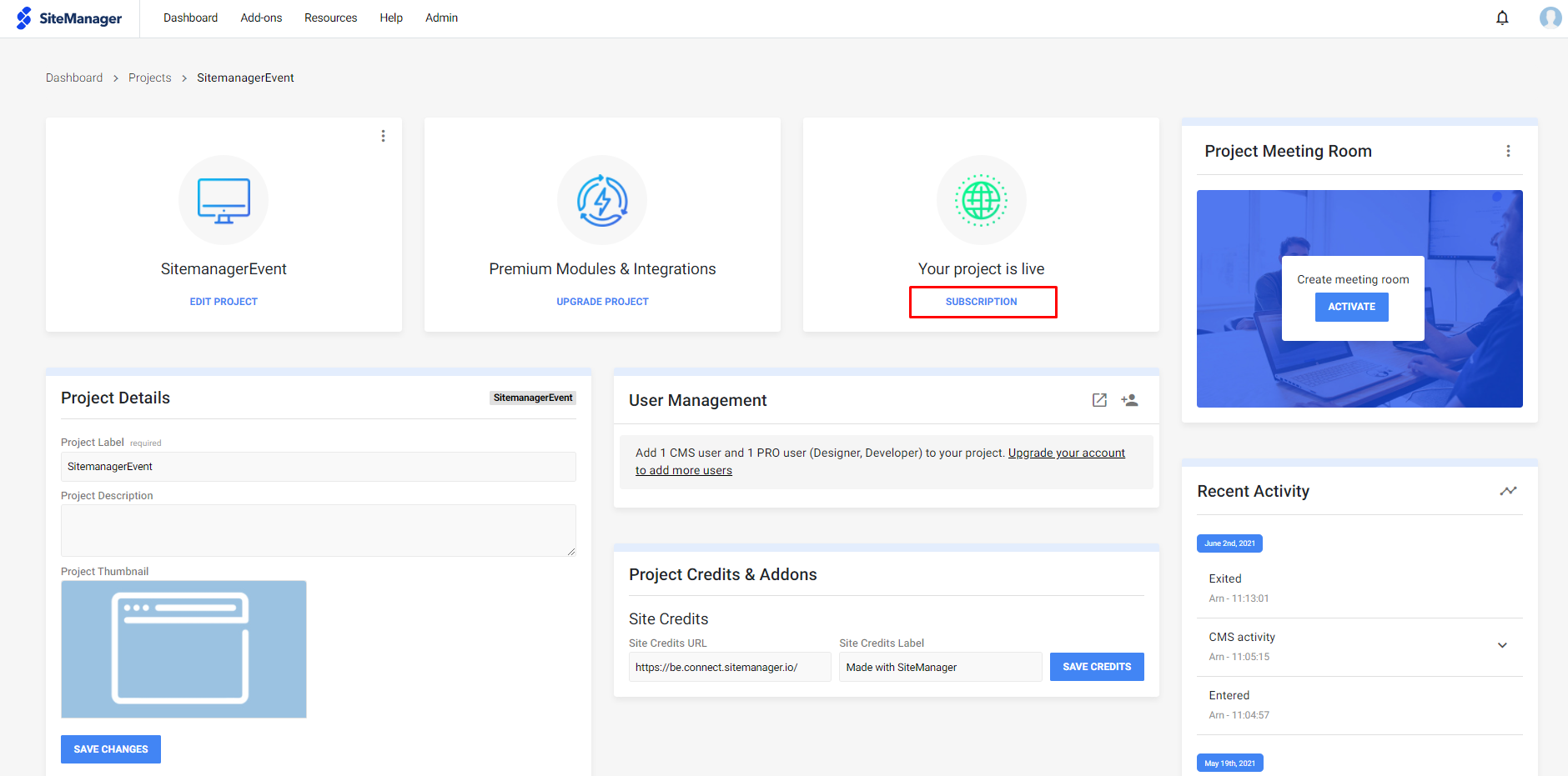 Go to subscription detail
You now see the subscription details of your project. In the first section you notice the domains that are linked to your project.
- Click on the blue button 'Request SSL'

Upgrade SSL
- Select the SSL of your choice.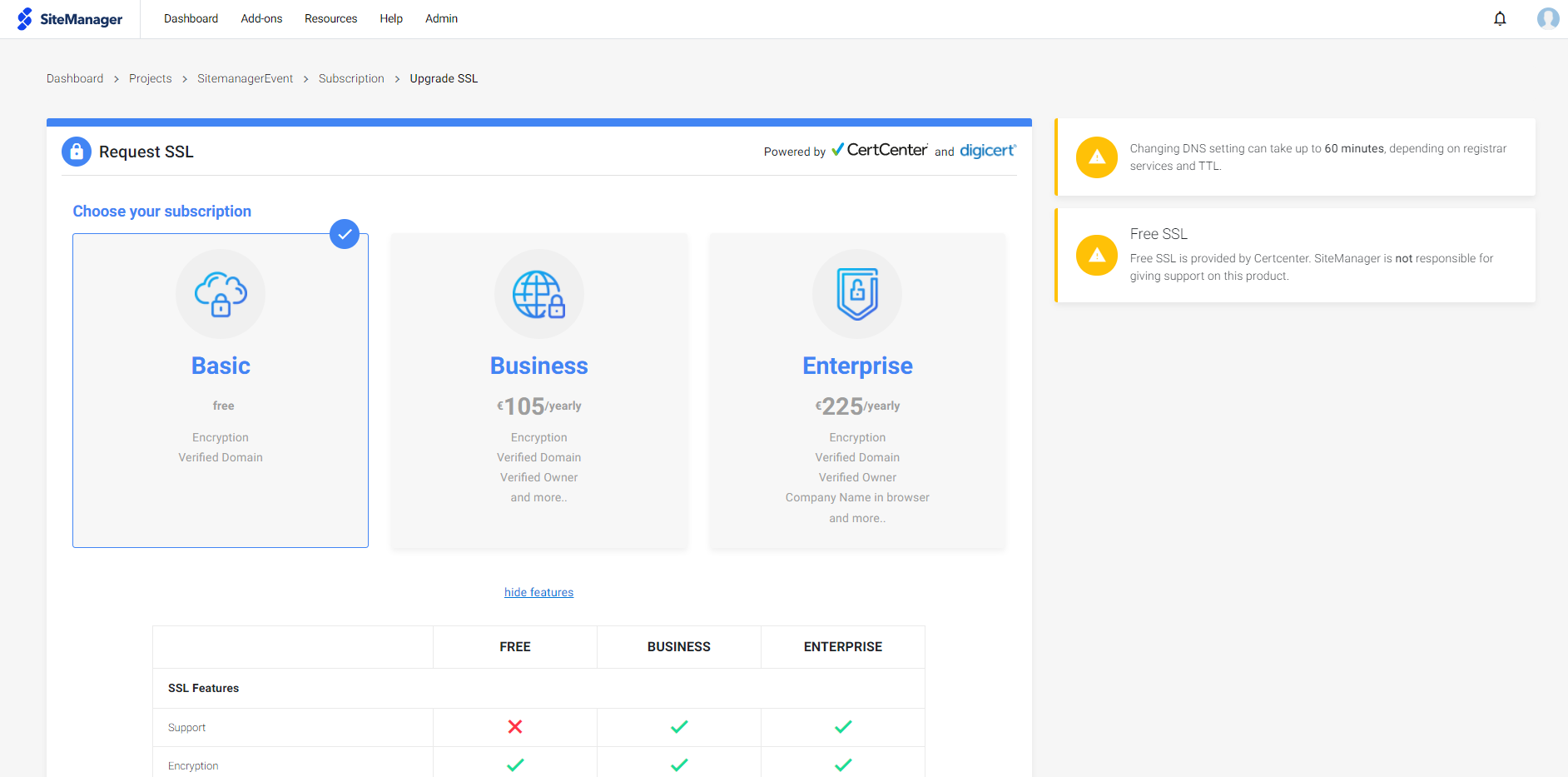 - When agreed, click on the blue button "Request SSL" to install the SSL on your project
- The SSL should be visible within 2 hours. If it doesn't you should contact support@sitemanager.io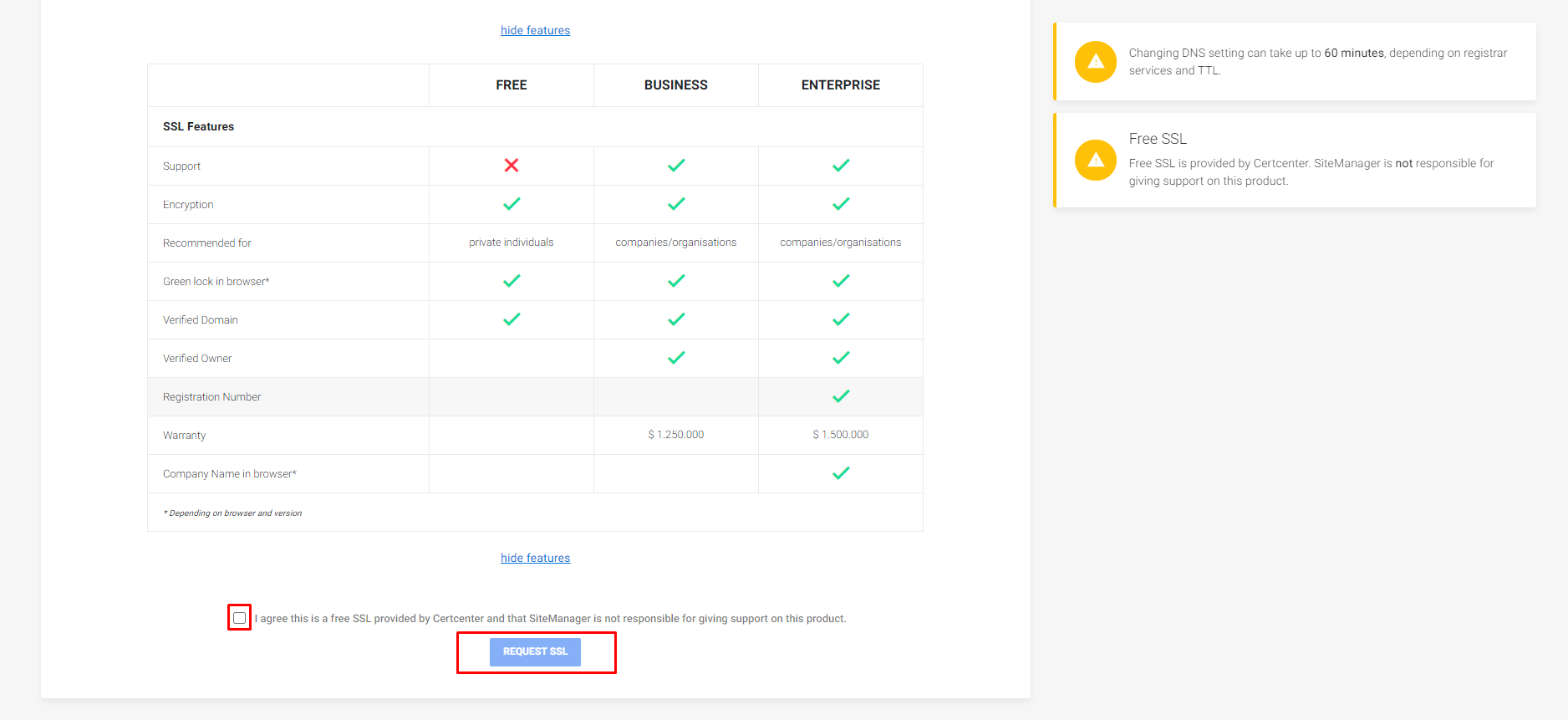 If the SSL request fails or shows an error, you can find more information on the specific error in this article.