How to install the premium Module: API Calls
Your overview of API Calls made by your Apideck Vault services.
Dashboard
Head over to your project's premium modules and select API Calls.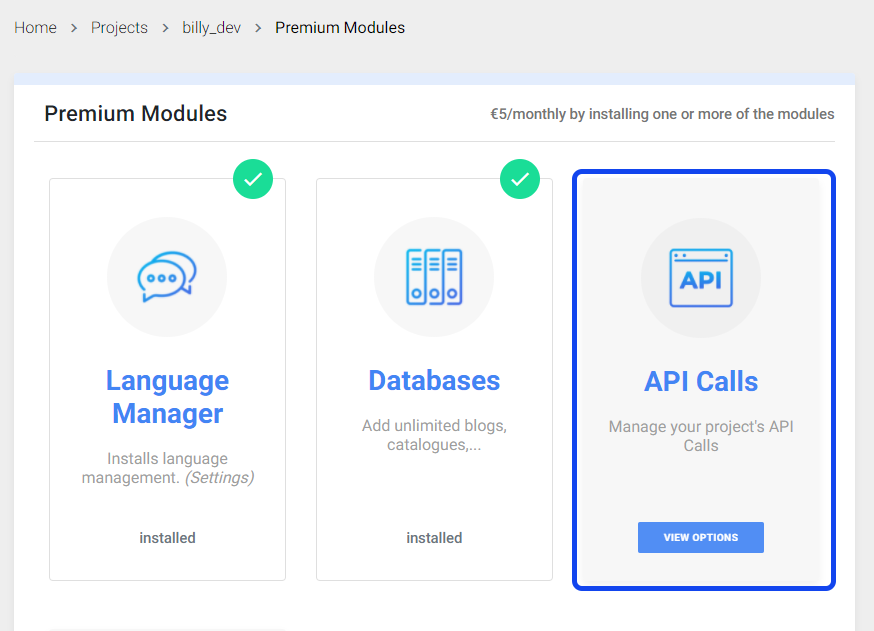 Here you get to see your current plan and usage of the month. Once the calls have run out, the form will no longer be able to submit to the Apideck Vault's services. By going to change plan you are able to upgrade to more calls, if your project is live.

Projects which aren't live yet or have been cancelled will only be able to make use of the free tier.