Editing account information
Login to your SiteManager Dashboard to change your account settings.
If you don't have a PRO or AGENCY plan you will be able to pick your plan here.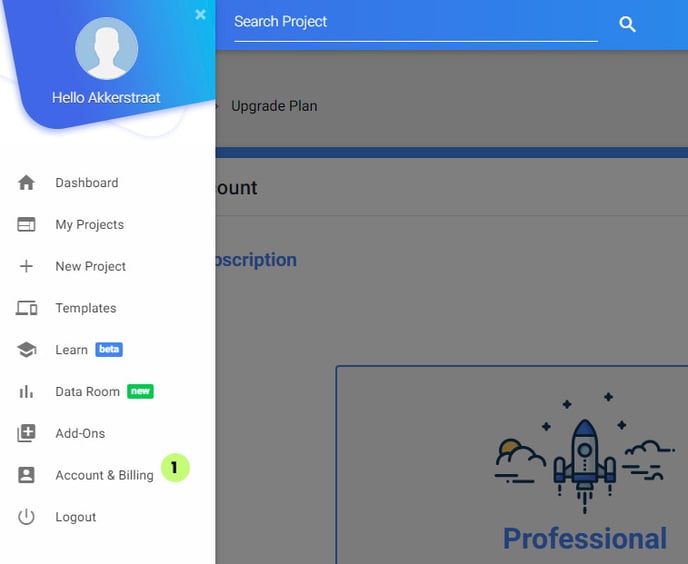 (1) Click Account & billing on the left side panel menu
Account Information
You will be able to change your personal information and consult your invoices.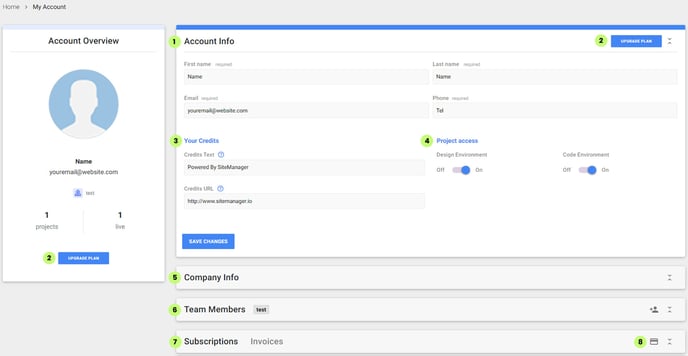 (1) Change your personal account information
(2) Upgrade your SiteManager plan
(3) Your default credits created for each new project
(4) Switch to access the Design or Developer APP in your projects
(5) Edit your Company information
(6) Add team members to your company
(7) View your subscriptions & invoices
(8) Update your billing information